This is probably the smallest haul you guys have ever seen from me, I told you, I've totally gone on a hiatus since Black Friday. This hiatus will probably last for a while except for a couple purchases here and there, I think my wallet (and boyfriend) will be very surprised (and relieved).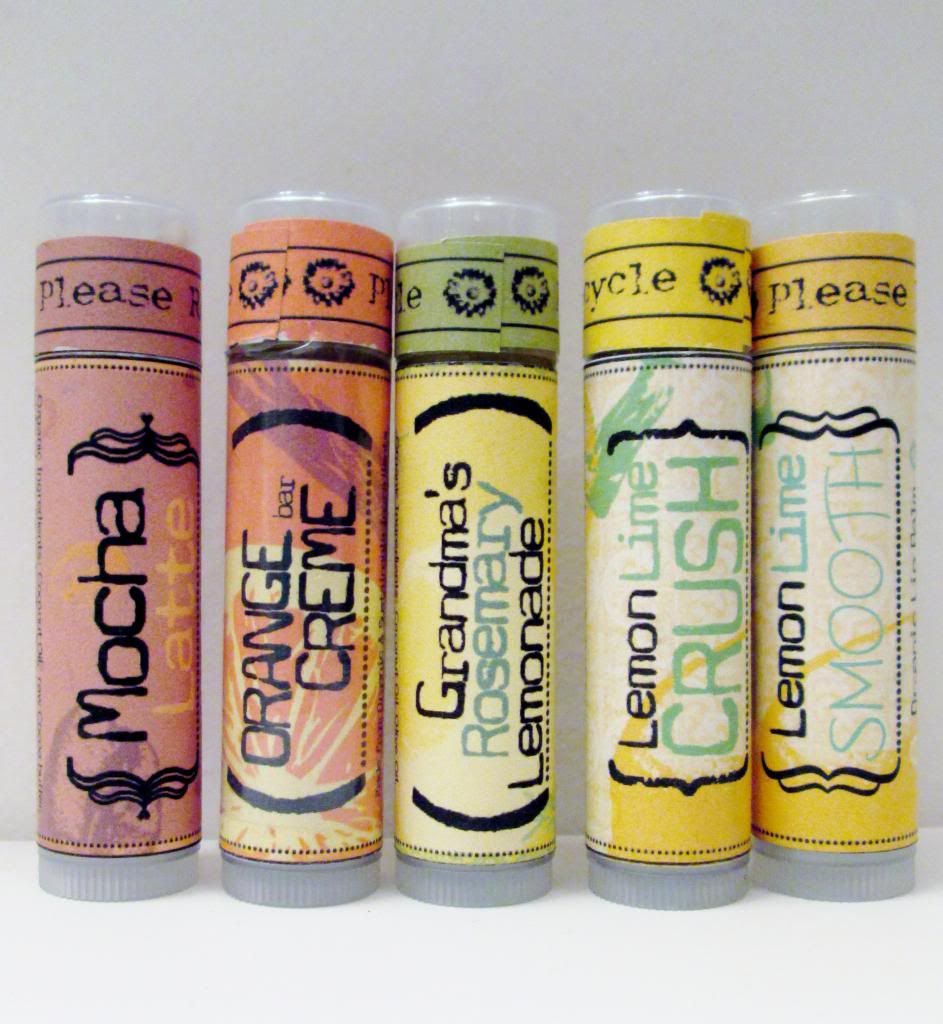 I only ordered Orange Creme, Grandma's Rosemary Lemonade, and Lemon Lime Crush; but I received Mocha Latte and Lemon Lime Smooth also! Seriously, this is probably the best package I've ever received. Every one of these balms smells absolutely delicious and decadent and wonderful. And the Lemon Lime Crush is a fabulous lip scrub! Seriously, ORDER FROM THE SIMPLE SIREN, you won't be sorry!
Did you get anything super awesome in the mail this week?
--Christina