I can't believe that Christmas is only 7 days away! I'm not quite yet in the holiday spirit, but maybe if I keep using some of my new holiday balms, I will be! After
my last Crazy Rumors post
containing some of their holiday balms, I purchased the rest of the Crazy Rumors Holiday balms and I'm in love with every single one of them!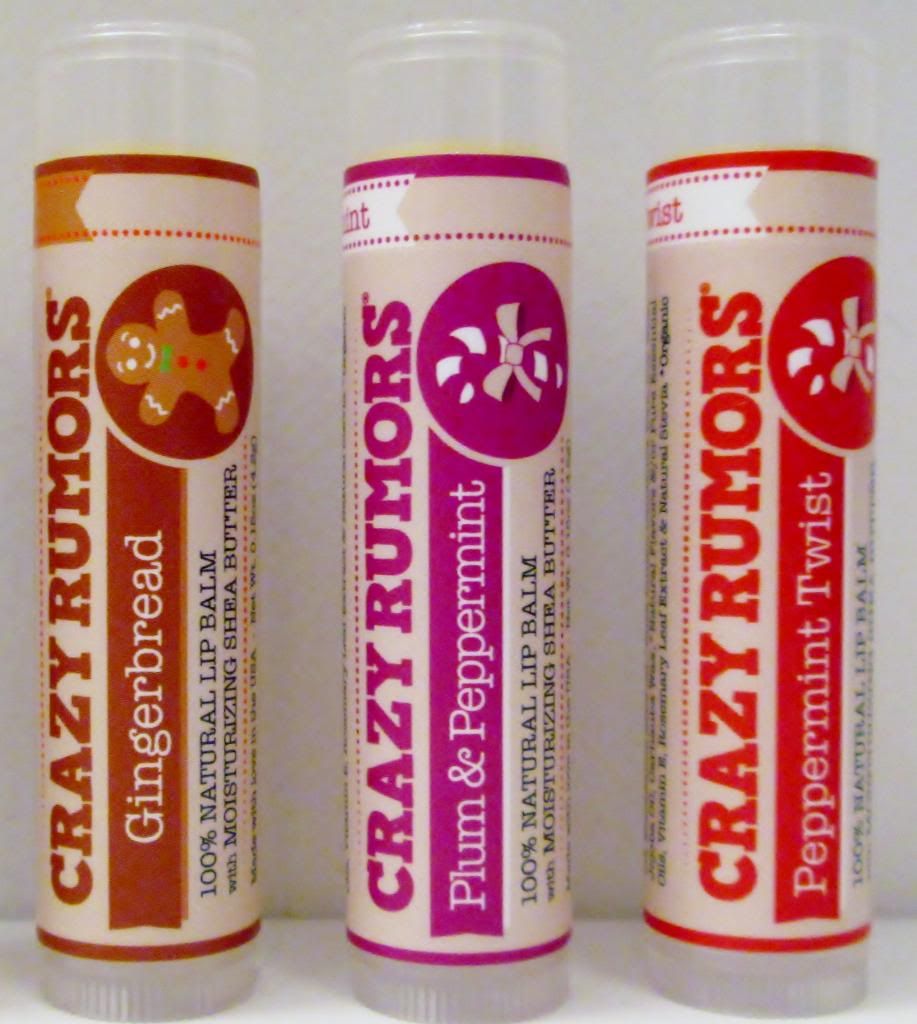 Company:
Crazy Rumors
Flavors:
Peppermint Twist, Plum & Peppermint, and Gingerbread. The
Peppermint Twist
is a perfect blend of tingly mint and creamy vanilla! I love using this balm. If you enjoy candy canes or peppermint in any way, this is a balm you want to try. The
Plum & Peppermint
is probably my favorite balm out of these three. The plum is very distinct which I like and with it being paired with tingly peppermint, it's a very unique flavor combination! I love this fruity, minty balm! I've used this one more than any other balm out of the Candy Cane Collection.
The
Gingerbread
is a perfect representation of spicy cookie and creamy vanilla icing. This smells delicious and is definitely perfect for the holidays!
Wear:
These balms go on so smooth, they just glide across my lips! They last about 2 hours and make my lips feel great!
Packaging:
These balms come in your average sized lip balm tube and have Crazy Rumors written right on front with the balm flavor written right beneath it. There is also a picture depicting an image from the collection to which the balm belongs (i.e. Candy Cane picture for Candy Cane collection) or just a picture to represent the balm. I also really love the seals they use to keep the balms fresh. I don't know if they were always like this but I seriously can't get over them. I'm so weird I even keep all of the seals I rip off, they're just so cute! I also love the feel of these labels, okay enough weirdness for one post.
Price:
$3.49 for one tube, but I bought these on Black Friday for 50% off! Score!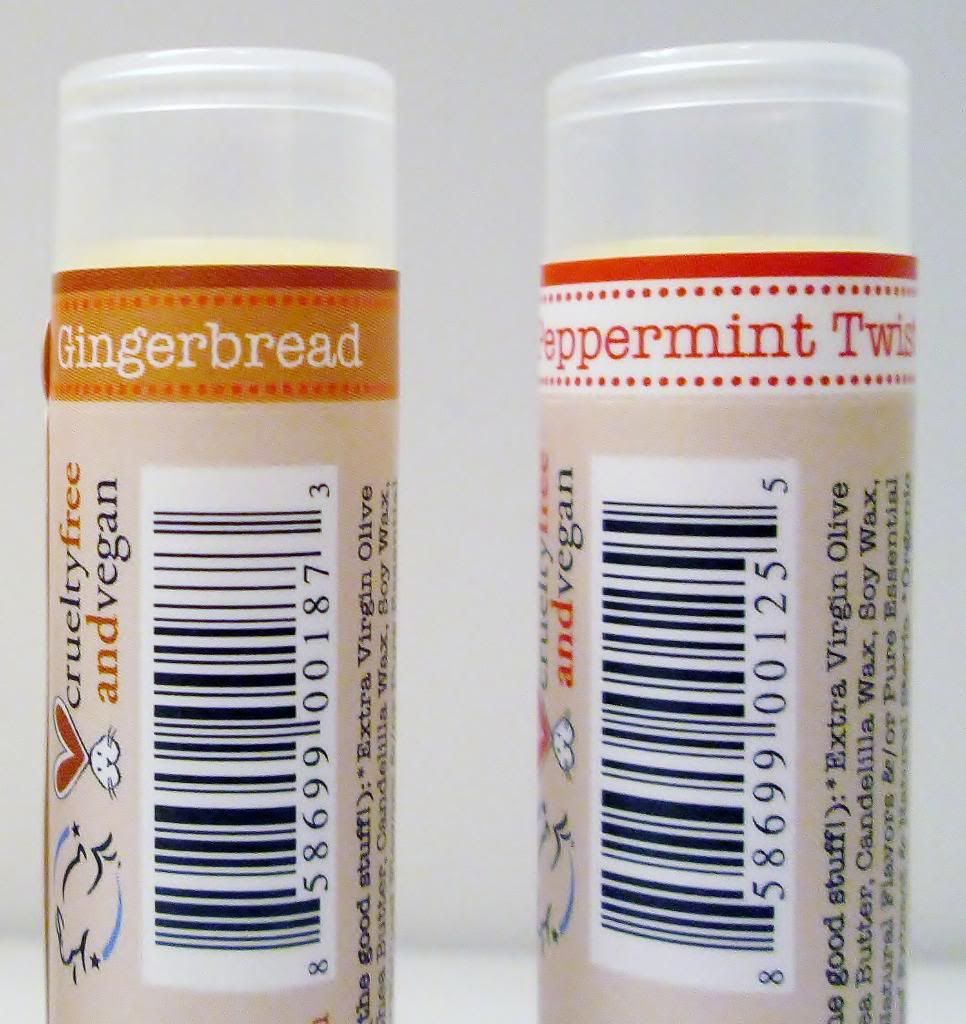 Seriously, it's the little things. Those seals are adorable!
Overall
Pros:
Flavors, wear, packaging, price
Cons:
That there aren't even more flavors?
Rating: 5 out of 5 twists, I really, really love these balms. They're absolutely perfect for the holidays!
Ingredients: Extra Virgin Olive Oil, Macadamia Seed Oil, Shea butter, Candelilla Wax, Soy Wax, Jojoba Oil, Carnuba Wax, Natural Flavors and/or Pure essential oils, Vitamin E, Rosemary Leaf Extract and Natural Stevia
Have you tried Crazy Rumors balms before? Which ones are your favorites?