Merry Christmas and Happy Holidays Everyone! I hope you are enjoying your holiday and get to spend it with friends, family, and loved ones. I know I'm looking forward to spending the day with my family, extended family, and boyfriend. I love getting together with family for the holidays! To keep up with these Tuesday holiday posts, today I have for you Softlips™ Sugar Plum Berry!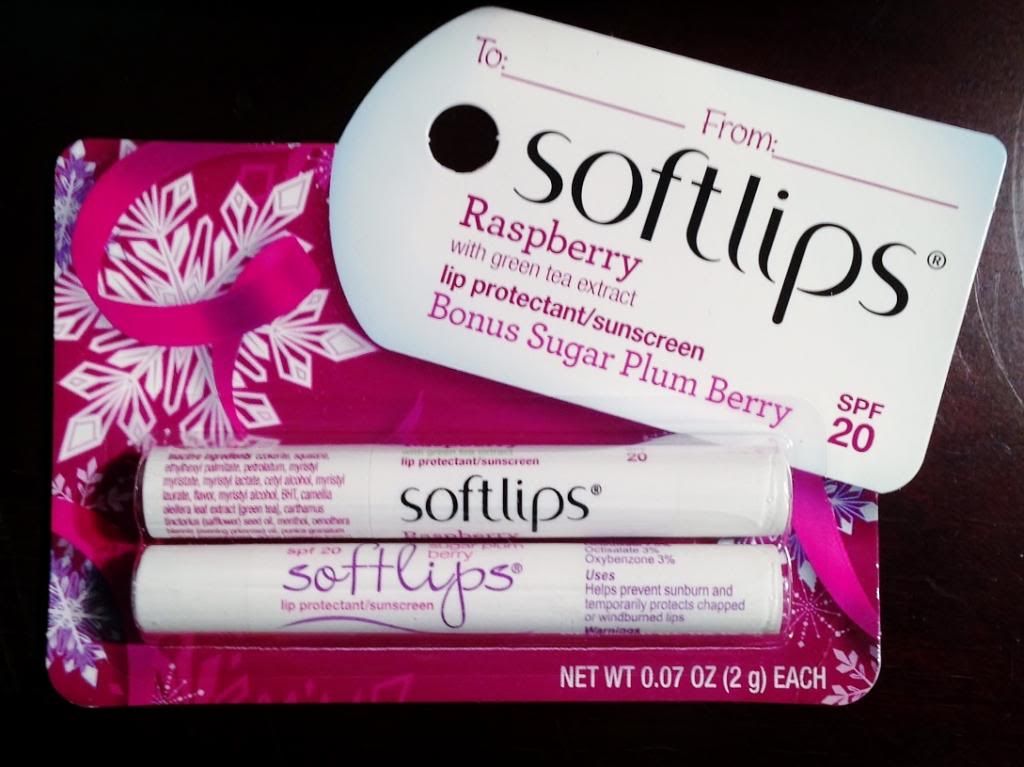 Company:
Softlips™
Flavors:
Sugar Plum Berry and Raspberry. The Sugar Plum Berry is probably one of my most favorite Softlips flavors! It's absolutely wonderful! It's very fruity and sweet! You can definitely tell there is a berry scent in it and a touch of plum with some sweetness. It smells so delicious! The Raspberry is also really good! It smells just like raspberries, tart yet sweet.
Wear:
These go on very smooth! They make my lips very soft and nourished.
Packaging:
These balms come in thin white tubes that are half the weight of your average sized lip balm tube. The font colors of the tube match the flavor of the balm. Also these two come in a limited edition holiday two pack that looks like a gift tag which would be perfect for gift giving! (Or a gift for yourself ;))
Price:
~$3 for this two pack, which is totally worth it!
Overall
Pros:
Flavors, wear, packaging, price
Cons:
Rating: 4.5 out of 5 twists. These balms are great! I'd definitely recommend the Sugar Plum Berry to anyone and everyone!
----------------------
This pack was provided complimentary to me by Softlips™, however all opinions are purely my own. Thank you, Softlips™, for the opportunity to review your products!
----------------------
**If you're a fan of Softlips™, don't forget to enter my giveaway here for your own 2-Pack of their Jack Frosting!**