Another company I decided to (finally) try during Black Friday was Ballyhoo Bath. I had always seen these balms pop up around Etsy, but never took the plunge. While now I have and I'm totally glad I did!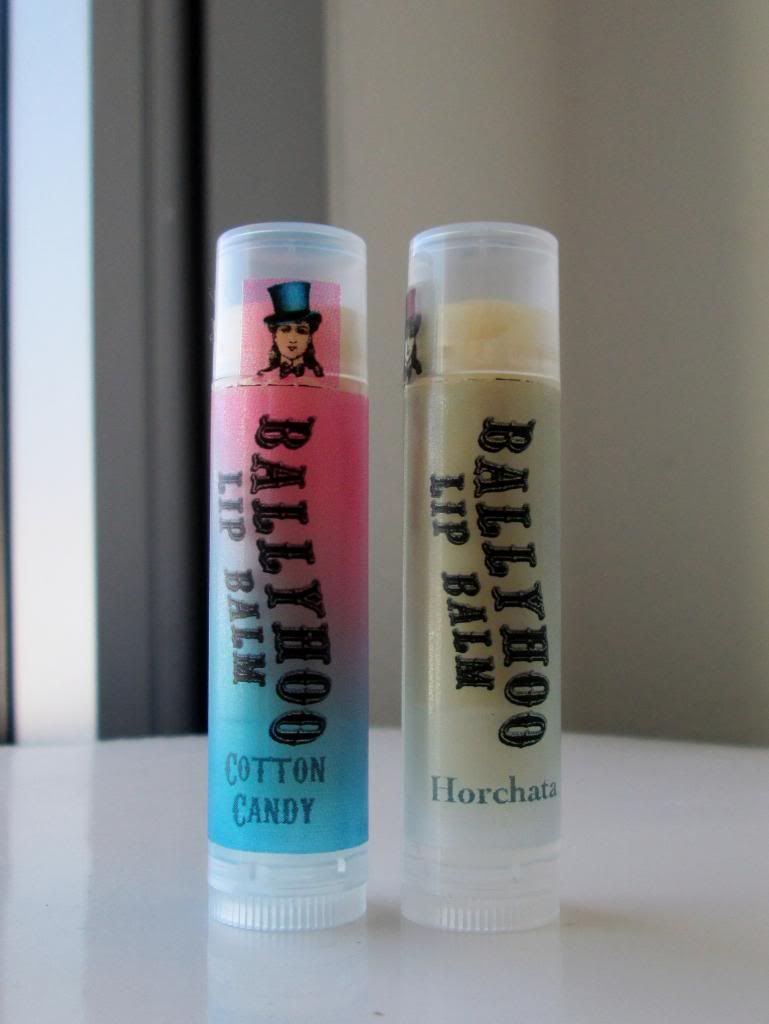 Company:
Ballyhoo Bath
Flavors:
Cotton Candy and Horchata. The
Cotton Candy
smells sugary and sweet just like the favorite carnival treat! (Okay wow, that sounded so much better in my head) If you like cotton candy, you'll like this balm! I had no idea what to expect of the Horchata balm, I've never had horchata before and was always curious about it. Since I'm always up for trying a new unique lip balm flavor, I gave this one a shot! The
Horchata
was surprisingly amazing! I seriously wish I could eat this balm up. You can smell the cinnamon and vanilla clearly and it just makes my mouth water! It's the perfect combination of all flavors.
Wear:
These balms go on very smooth and with these balms a little goes a long way. I find that only a swipe or two on top and on bottom gets the job done! They also last at least 2 hours per application which is wonderful!
Packaging:
These balms look so adorable! They come in your average sized lip balm tube with adorable looking labels. They're so fun to look at! The shop's name is clearly stated on the front of the tube with the flavor of the balm displayed below. The cotton candy label is so cute and definitely reminds me of cotton candy, it transitions from pink to blue down the tube. I also love that on top of the caps of these balms there is a sticker with the flavor of the balm. Another thing I love about these labels is that there is a batch number and 'best by' date on each tube! Since natural balms don't last as long as commercial balms due to the lack of preservatives, it's nice to know when this balm should be used by (although I am guilty of holding on to balms for years).
Price:
$3.25 which is definitely worth it for one of these balms!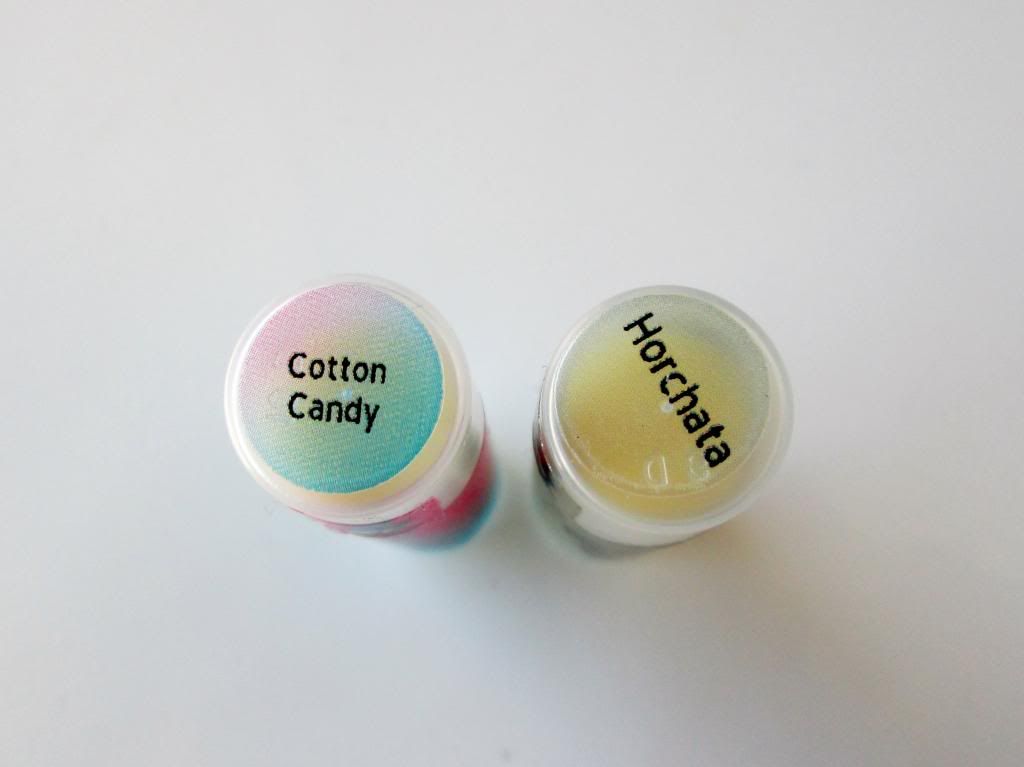 Overall
Pros:
Flavors, Wear, Packaging, Price
Cons:
I wish there were more flavors!
Rating: 4.5 out of 5 twists, these balms are awesome! I'm so glad to have them in my collection, especially the horchata (it's REALLY amazing!).
Ingredients: Cocoa seed butter, beeswax, jojoba seed oil, flavor
Have you tried Ballyhoo Bath balms before? Which flavor is your favorite?
**Don't forget to enter my HUGE Birthday Giveaway here!**