Here's yet another purchase I made on Black Friday, I can never stay away from an Orange Thyme sale and Black Friday was no exception! There's always a few more flavors I haven't tried.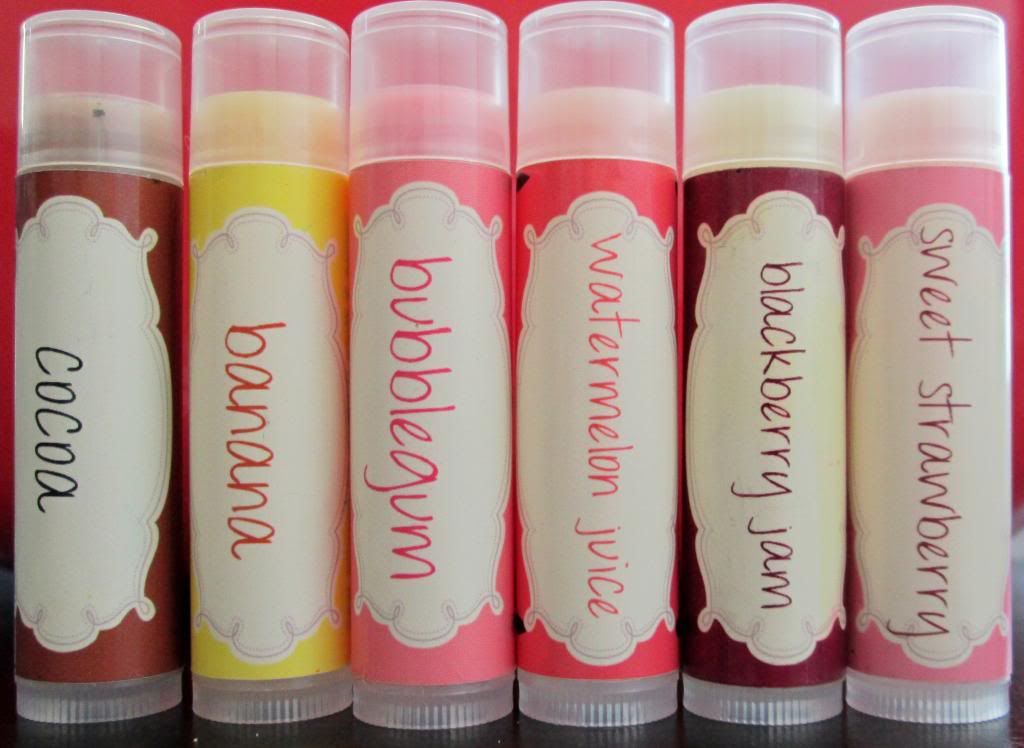 Company:
Orange Thyme
Flavors:
Cocoa, Banana, Bubble Gum, Watermelon Juice, Blackberry Jam, and Sweet Strawberry. Yes, I did purchase the set geared towards children, and I'm not ashamed! The
Cocoa
smells just like tootsie rolls to me, which is awesome because I do enjoy the occasional tootsie roll. It's a very light chocolatey scent. The
Banana
is one of my most favorite scents ever! It smells very much like a banana popsicle or banana candy. I don't know why, but that's one of my most favorite scents ever. It always takes me right back to my childhood. The
Bubble Gum
smells very much like bubble gum, it's blowing my mind! It reminds me of my childhood when I was obsessed with chewing bubble gum and my sisters and I would hoard any pieces we got so that no one else could have any. The
Watermelon
is another one of my most favorite scents ever. It smells like sweet, sugary watermelon. The
Blackberry Jam
smells very much like sweet blackberries, it's very lovely. I had been waiting for a while to try Rachel's
Sweet Strawberry
and Black Friday was the perfect time to try it! It smells exactly how you think it should, like fresh, sweet strawberries. Yum!
Wear:
Like all Orange Thyme balms, these balms go on very smooth and creamy. They make my lips feel very soft, nourished, and moisturized. They're lovely. I fell in love with these balms the very first time I applied one; the scents may have caught my interest, but the consistency kept me coming back for more!
Packaging:
These balms come in your average sized lip balm tube with super cute labels! The labels are colored to match the flavor of the balm and on the front of the label there is a white space where the flavor of the balm is printed in a font that matches the flavor of the balm. The font has a very adorable, almost hand written look to it. Also the watermelon balm has a green stripe in the back and little black seeds all over the label, it's so cute!
Price:
$3.25 which I'm more than willing to pay for one of these balms!
Overall
Pros:
Flavors, Wear, Packaging, Price
Cons:
Rating: 5 out of 5 twists. These balms are amazing! I have loved each and every balm I've tried from Rachel's shop, I've never been disappointed. There are so many flavors one can try, Rachel's got everything!
Ingredients: Cocoa & shea butters, candelilla wax, natural and essential oils, avocado oil
Have you tried Orange Thyme balms before? Which flavor is your favorite?
**Don't forget to enter both my giveaways this week! Find my Softlips giveaway here and my PuurBody giveaway here!**