I hope you all aren't tired of my
PuurBody
reviews since I posted about a TON of Brandi's balms
the other day
because I'm not! I've got yet another
PuurBody
balm to share with you today.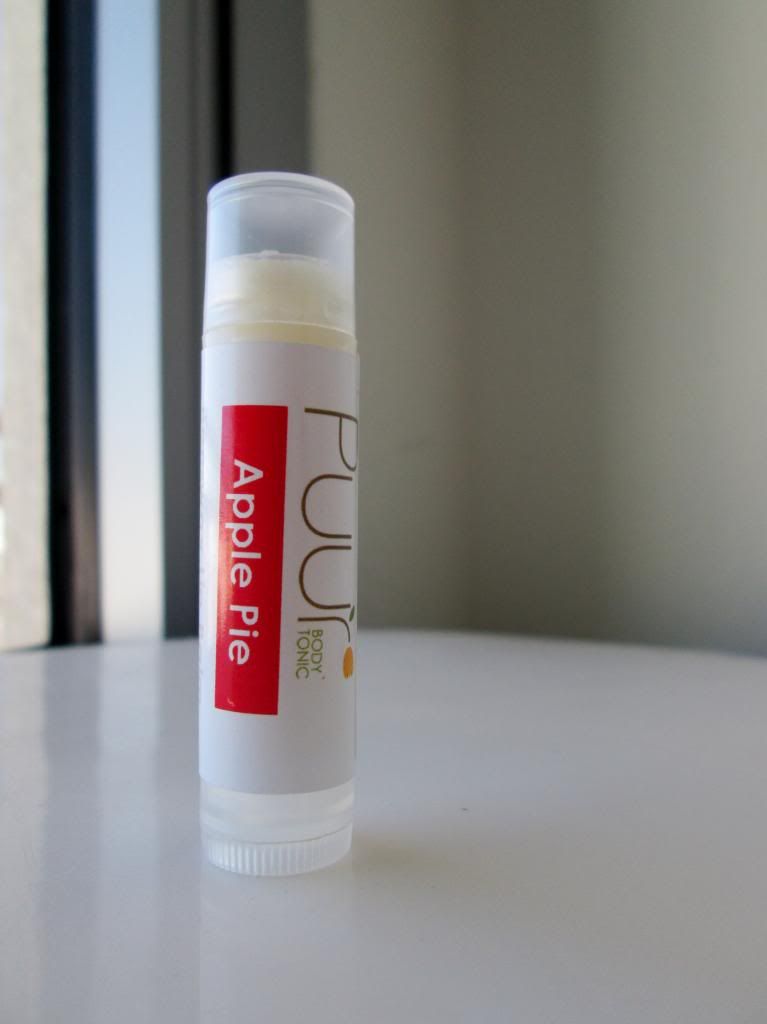 Company:
PuurBody
Flavor:
Apple Pie. This balm smells like sweet apple, it's a very light scent. It was a bit difficult for me to detect at first, but apples aren't usually the most strongly scented fruits! Not my most favorite PuurBody balm, but then again I'm not a HUGE fan of apple balms to begin with! With all of Brandi's flavor choices I had to try a few outside of my comfort zone!
Wear:
This balm goes on thick and creamy and very smooth. It melts immediately into my lips and makes them feel super soft!
Packaging:
This balm comes in your average sized lip balm tube with a white label. The label has the shop name nice and big on the front of the tube as well as the flavor of the balm in a colored rectangle. Very plain and simple.
Price:
$3.50 which is right in my price range for a quality lip balm!
Overall
Pros:
Flavor, Wear, Packaging, Price
Cons:
Rating: 4.5 out of 5 twists. This is a wonderful balm and super nourishing. The scent is pretty light, so if you aren't into strongly scented balms, this might be one for you to try!
Ingredients: Castor Oil, Beeswax, Shea Butter, Cocoa Butter, Fragrance
Have you tried PuurBody balms before? Which flavor is your favorite?
**Don't forget to enter my HUGE Birthday Giveaway here!**