These flavors from Softlips™ are perfect for the winter season. I'm so happy to have these flavors in my purse to use when it's cold out. This flavor is probably one of my favorites from Softlips™.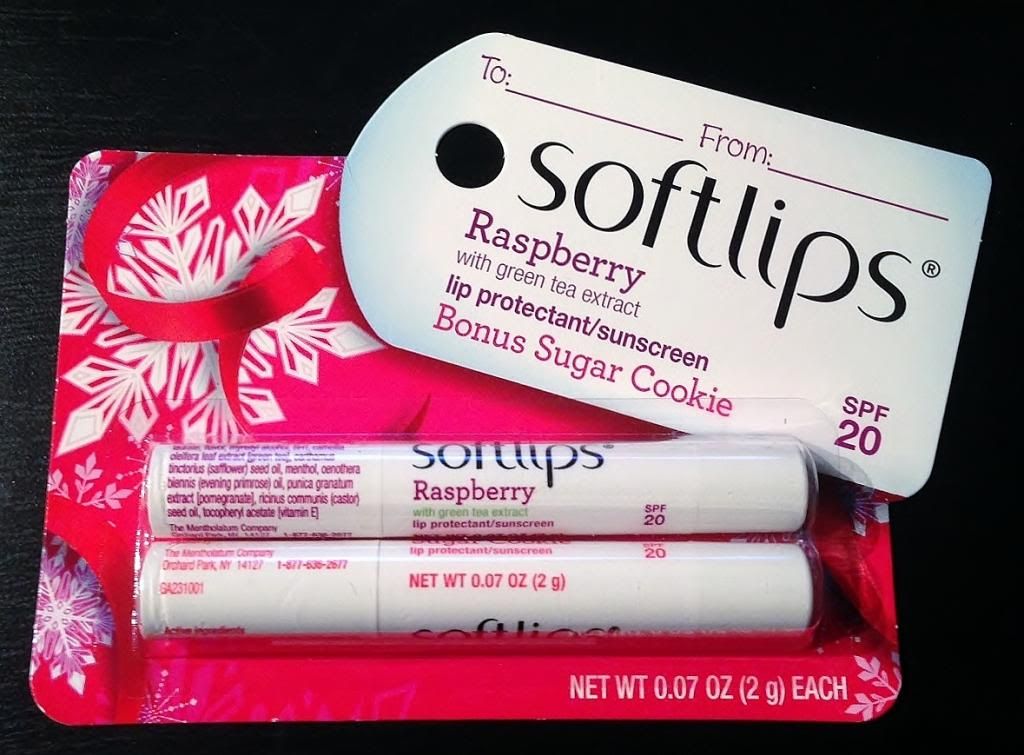 Company:
Softlips™
Flavors:
Raspberry and Sugar Cookie. The Raspberry smells just like you would expect, tart yet sweet. The Sugar Cookie smells wonderful! It's light, sugary, and buttery just like the delicious baked treat. It smells incredible without being overwhelming.
Wear:
These balms glide on smooth and make my lips feel soft and nourished. I love the way Softlips™ balms make my lips feel! I'm wearing the Sugar Cookie right now and it feels so creamy on my lips.
Packaging:
Softlips™ balms come in thin white tubes which I think are so adorable and very different from other lip balm packaging. The colors of the fonts on these tubes match the flavor of the balm and just add to the aesthetics of the packaging. And right now you can find these balms in special holiday gift tag packaging, perfect for giving as a gift as it has "To" and "From" placements on it. Cute and functional, gotta love that!
Price:
$3 to $4 for a dual pack of Softlips™ which I think is definitely worth it!
Overall
Pros:
Flavors, Wear, Packaging, Price
Cons:
Rating: 4.5 out of 5 twists. These balms are wonderful, I love all Softlips™ products and especially their limited edition and holiday lip balms.
What is your favorite Softlips™ flavor? Have you tried all of their holiday and winter flavors yet?
-----------------------------
This package was provided complimentary to me by Softlips™, but all opinions are my own. Thank you, Softlips™, for providing me this great opportunity!
-----------------------------
**Don't forget to enter my HUGE Birthday Giveaway here!**