I have yet another wonderful Softlips™ flavor for you all today! This will be the last of all the Softlips™ holiday and winter flavors for this season! I hope this series of Softlips™ reviews will help you in deciding which flavors to try out!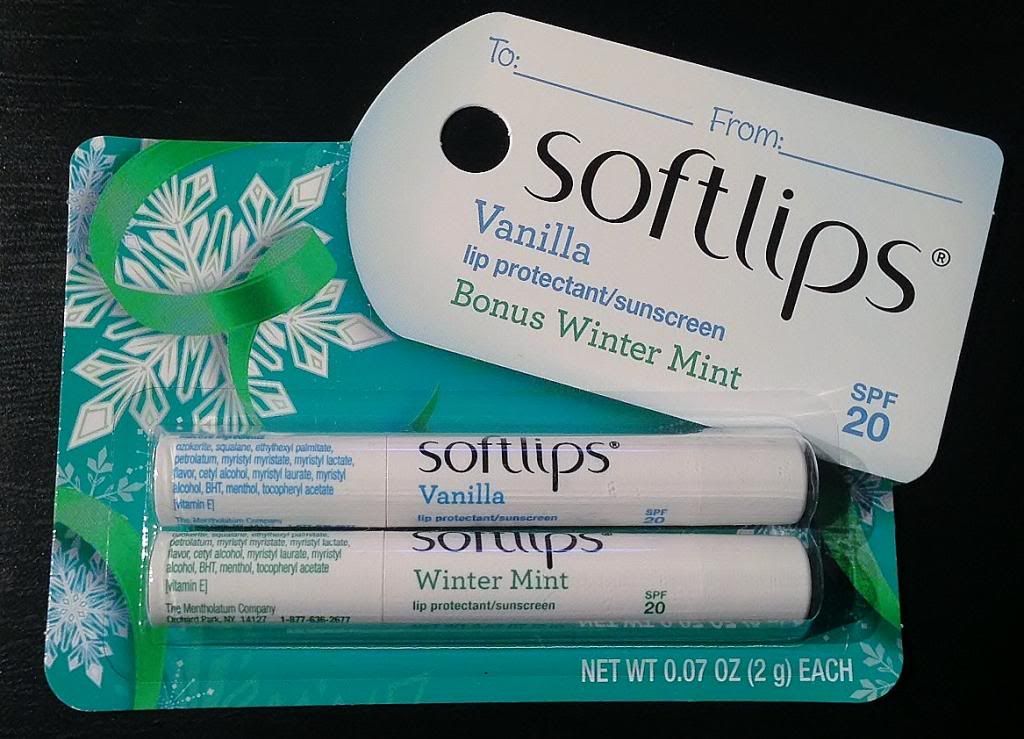 Company:
Softlips™
Flavors:
Vanilla and Winter Mint. The Vanilla is a cool and creamy light vanilla scent. It also has a little bit of cooling effect when I put it on, I think it's lovely! The Winter Mint is amazing! It's a light, cool and tingly mint balm. To me it smells peppermint with a little bit of creaminess, kind of like it has a little bit of vanilla in it.
Wear:
Super smooth, the glide on these balms is wonderful! These balms are creamy and make my lips feel soft and moisturized.
Packaging:
By now everyone should know what a Softlips™ lip balm looks like; they come in thin white tubes about half the diameter of your usual lip balm tube. The colors on the tube match the flavor of the balm which is very nice and pleasing to the eye. These balms also can be found in the limited edition holiday packaging that would be a great gift as well as a functioning gift tag!
Price:
$3 to $4 for a 2-pack of Softlips™ which is definitely not bad!
Overall
Pros:
Flavors, Wear, Packaging, Price
Cons:
Rating: 4.5 out of 5 twists. I really enjoy these winter and holiday balms from Softlips™ and I would definitely recommend them.
-------------------------
This two pack of provided complimentary by Softlips™, but this review is based solely on my own opinions.
-------------------------
Which Softlips™ flavor is your favorite? Did you give any of these holiday tags as gifts this last year?
**Don't forget to enter my HUGE Birthday Giveaway here!**