I haven't posted a Sponsor Call in a while due to Black Friday and the crazy month that follows until New Year's Day is over, so I figured it was time to post one!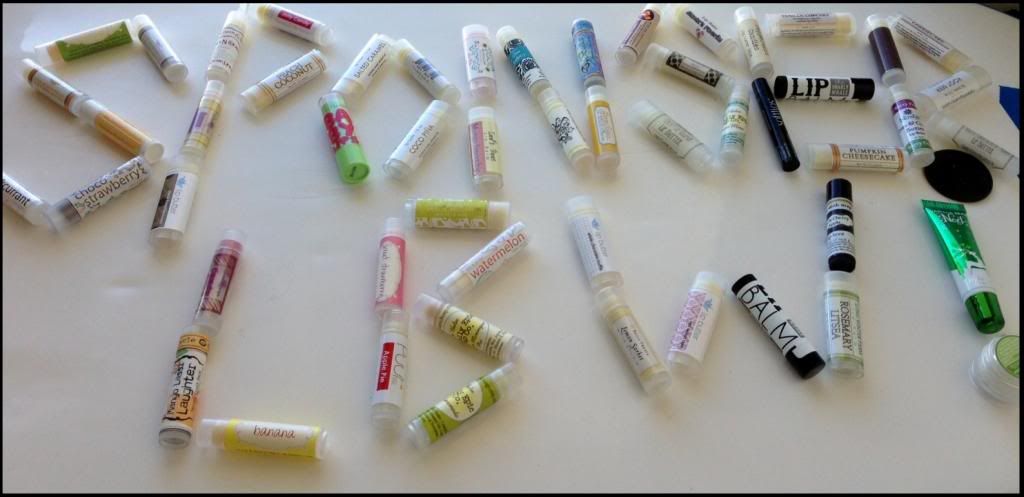 Yes, I really did this. Yes, I know it looks lame and silly, but I'm proud of it!
Also, my boyfriend likes to call me "LB Dubbs" for Lip Balm Wrangler.
The last three months the blog has been growing like CRAZY! Each month the views have been surpassing the previous month's views, with last month ending with just over 10,000 views! Never in my wildest dreams did I ever think that would happen. Not only is the readership growing, but my readers are getting more interactive and there are many more returning readers. The last three months the average amount of monthly views is about 8300, this month the amount of daily views is about 400.
I hope you'll consider sponsoring Lip Balm Wrangler for the month of February! Currently the XL spot is booked until February 7th, but is ready for booking after then. There are Large and Small spots open for immediate posting. Your ad is usually up and running within 2 hours of me receiving an e-mail about your ad. For Valentine's Day, I have a few specials for Sponsors since well, I love all of my sponsors! You can use code: LargeVDay for 20% off Large Ad Spots and code: SmallVDay for 20% off Small Ad Spots. These codes can be used for multiple months of sponsoring if you're looking for more than one month of ad space.
I have tons of posts lined up for February as well as many giveaways, and I've been posting a minimum of six days a week. I'm also super active on Facebook, Twitter, and Instagram which gives your shop/blog the potential for even greater exposure. And of course, I always do a 'Sponsor Shout Out' for new sponsors as a way for my readers to get to know you and your blog/business better.
If Sponsorship is something that interests you, just click on the 'Sponsors' tab above. I'm using Passionfruit Ads which makes buying ad space super easy!
If buying an ad is not what you're looking for, I am also more than happy to host a giveaway for you on my blog or review one of your products. Just e-mail me at lipbalmwrangler@gmail.com for more information.
Thank you for considering to sponsor the Lip Balm Wrangler blog!
--Christina