I'm very much in a Valentine's Day mood, not as much as I was about two weeks ago when my mind kept thinking that it was Valentine's Day, but still I can't help but reach for Valentine's Day themed flavors this week. I know I just reviewed Aqua Blossom's Valentine's Day flavors the other day, but I didn't own this one at the time, so sorry for the delay!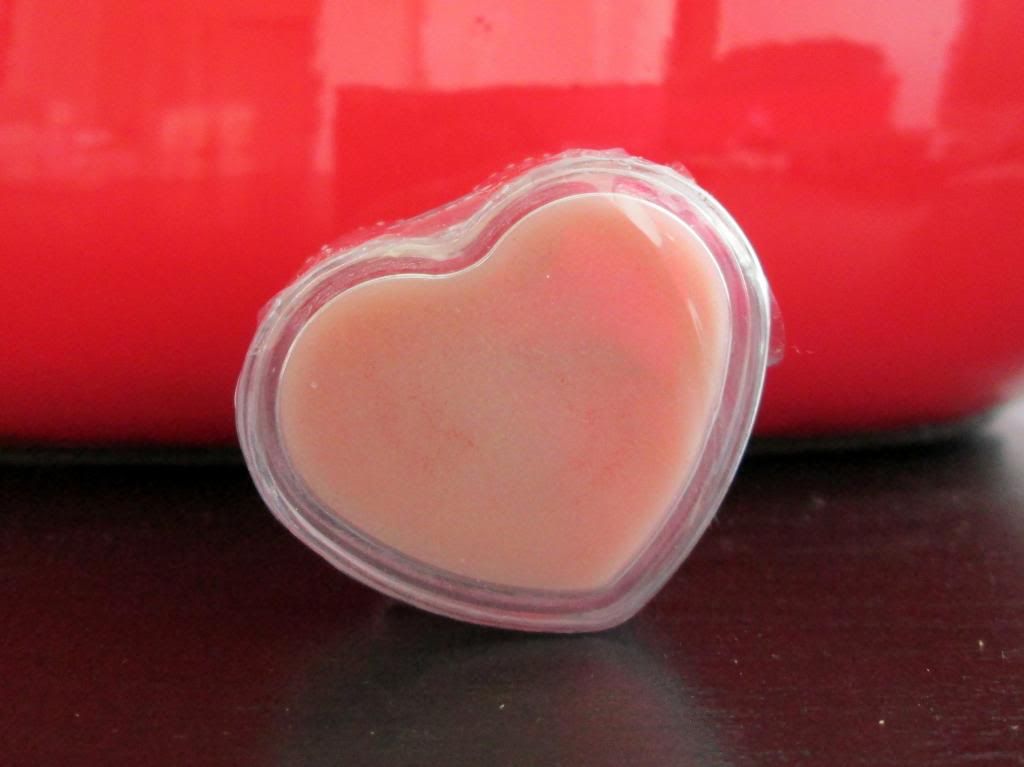 Company:
Aqua Blossom
Flavor:
Pink Frosting. This balm smells like yummy sugary frosting with a little bit of vanilla. It's not too overbearing of a scent, it's quite lovely!
Wear:
Since this is in a pot, how much goes on depends on how much you put on. Everyone probably knows by now I'm not a fan of lip balm pots solely because you have to stick your finger into the pot and I'm a huge germaphobe. But for all the pots I have, I kinda just stick my lips in it and run the pot across them. So when I put it on in that manner this balm goes on nicely and provides a nice cover for my lips!
Packaging:
This balm comes in an adorable heart shaped pot, it's definitely perfect for Valentine's Day! The balm is colored pink too so it makes it extra cute!
Price:
$4.75 per pot which is definitely reasonable since you get 0.25 oz (you usually get .15 oz in a lip balm tube).
Overall
Pros:
Flavor, Wear, Packaging, Price
Cons:
Rating: 4.5 out of 5 twists, this pot is super cute and would make a lovely gift for Valentine's Day (or would have since the deadline for Valentine's Day orders was February 8th)!
Ingredients: shea butter, sweet almond oil, apricot kernel oil, avocado oil, candelilla wax, coconut oil, kokum butter, soybean oil, essential and/or lip-safe fragrance (flavor) oil, mica colorant, vitamin e oil
Have you tried this lip balm pot before? What did you think of it?
***Don't forget to enter my Little Batch giveaway here!***