Since Valentine's Day is just a few days away, I figured it would be a great time to review these amazing new limited edition Chapstick flavors that came out not too long ago! I really love the limited edition flavors that Chapstick comes out with, a few years ago my main balm was strawberry Chapstick, but some of these limited edition flavors put my classic strawberry flavor to shame!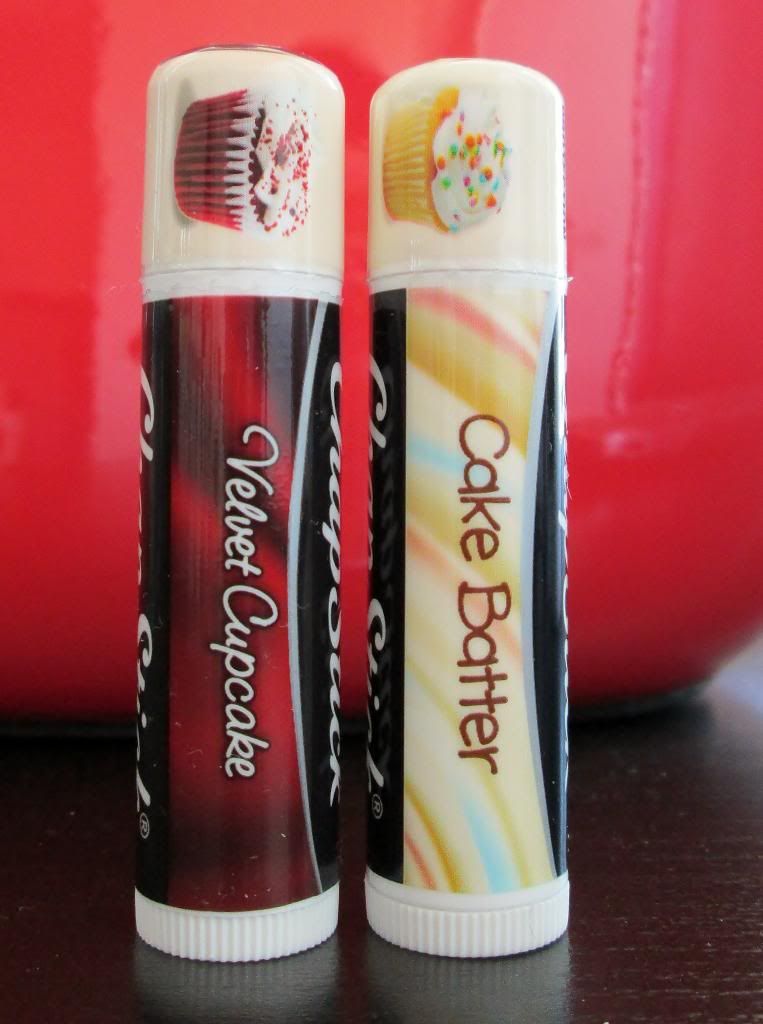 Company:
Chapstick
Flavors:
Red Velvet and Cake Batter. The
Velvet
Cupcake
smells exactly like moist, decadent, rich chocolate cake with a little bit of sweetness. The
Cake Batter
may very well be my newest favorite balm. I can't get over how great this balm smells! It smells just like cake batter, but super sugary and scrumptious and just fantastic. I'm not a fan of cake batter anything, I was never the one who wanted to lick the spoon when I was younger, so I was very surprised by this balm. Definitely one to try!
Wear:
These balms both go on very smooth and glide right across my lips. They provide a nice protective barrier for my lips. I've found that they last about 2 hours which is pretty great.
Packaging:
These limited edition balms come in your average sized lip balm tube with very subtle "cake" like patterns on the tube. I call them "cake" like patterns because I feel like whenever there is a commercial for some new dessert or something, they use a pattern similar to the ones found on these tubes. The caps also have a cupcake pictured on them.
Price:
I think I paid somewhere between $1 and $2.50 per tube. If you can find them at Walmart they're usually $0.98, but I only have Walgreen's near me so it cost a bit more.
Overall
Pros:
Flavors, Wear, Packaging, Price
Cons:
Not natural
Rating: 5 out of 5 twists. I really, really enjoyed these balms; a lot more than I thought I would! I would highly recommend trying either of these, they're really amazing!
Have you tried these Limited Edition Chapstick flavors yet?
***Don't forget to enter my Little Batch giveaway here!***