I love these lip balm of the month subscriptions I have; I often forget about them and then when that little package arrives in my mailbox I suddenly remember and am filled with excitement! It's a great way to treat yourself or a fellow lip balm addict to some new balms and to try out some new flavors that you may never have tried before. I'm so lucky that
my boyfriend surprised me (sort of)
with this lip balm subscription for my birthday! It's the gift that keeps on giving all year 'round! Wow, okay I'll stop being super cheesy.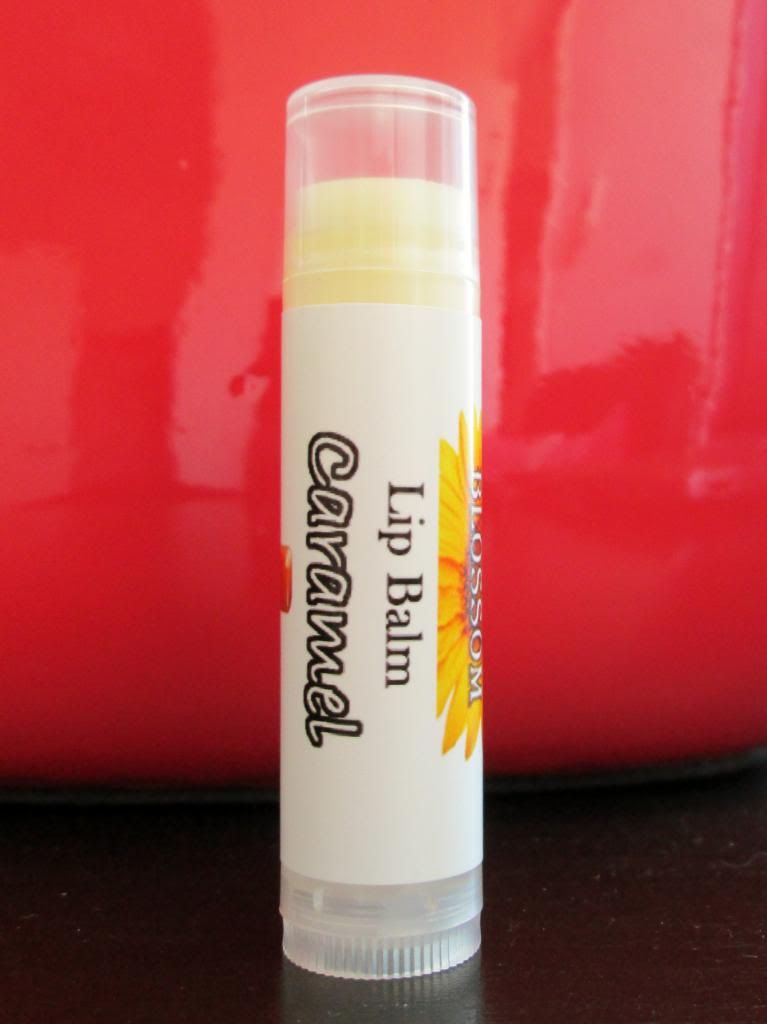 Company:
Country Blossom
Flavor:
Caramel. This balm has a very syrupy and kind of smokey scent. At first it smells a lot like warm caramel and then it kind of shifts to a little bit of a burnt scent. This isn't a balm I would usually try, so I'm glad to have had the opportunity to try it!
Wear:
This balm goes on SO smooth and melts right into my lips. It makes my lips feel super soft and moist. I really like the creamy texture of this balm.
Packaging:
This balm comes in your average sized lip balm tube. The label has a large sunflower on the front of it with the shop's name displayed in the center. Below the sunflower is the flavor of the balm and below the flavor of the balm is a picture depicting the flavor of the balm. For this balm, it's a picture of a caramel. This packaging is very simple and to the point!
Price:
$3 per tube which is definitely more than reasonable for one of these balms!
Overall
Pros:
Flavor, Wear, Packaging, Price
Cons:
Rating: 4 out of 5 twists, I really love the texture of these balms they feel really amazing! Although this wasn't my favorite scent, it may be your's! This balm for the texture alone is totally worth it!
Ingredients: Beeswax, Olive Oil, Coconut Oil, Vitamin E Oil, Flavoring Oil
Have you tried Country Blossom balms before? Which flavor is your favorite?
***Don't forget to enter my Little Batch giveaway here!***