It feels so nice to be back on my computer! I didn't bring my laptop with me to Chicago this past weekend since I knew I would have so many other things to worry about (we were moving my two cats across country) during security that it just wasn't worth it to lug it with me. So since Valentine's Day is quickly approaching, I thought you all would appreciate another review on some Valentine's Day themed balms! I was so happy when there was a Groupon last month to get this set for just $8! It was definitely worth every penny!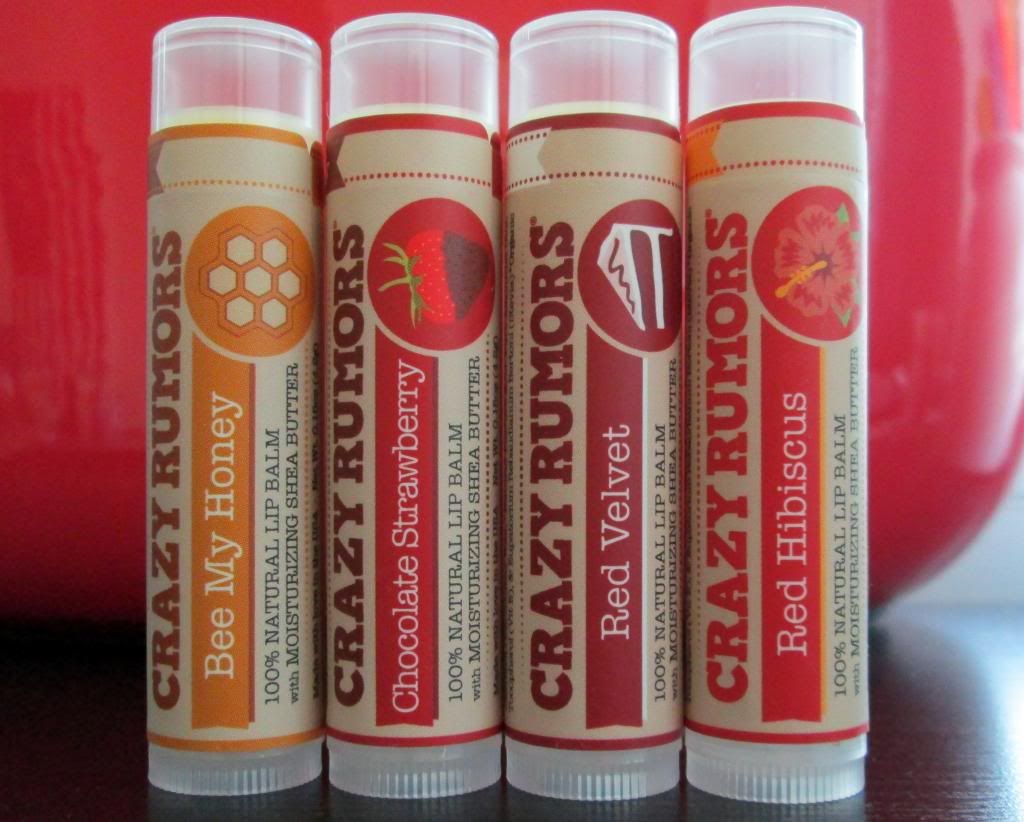 Company:
Crazy Rumors
Flavors:
The Sweetheart Collection
: Red Velvet, Chocolate Strawberry, Red Hibiscus, and Bee My Honey. The
Red Velvet
smells amazing! It's very rich and chocolatey with a hint of creaminess! The
Chocolate Strawberry
smells like a fresh, sweet strawberry drizzled over with chocolate. The chocolate scent is lighter in this balm than the Red Velvet balm. I was really excited for the
Red Hibiscus
because I had never seen it before in their shop and it sounded amazing! It is a sweet, candy-like scent. It's just as amazing as I thought it would be. Seriously, I've never smelled something so sweet and delicious in my life! It's wonderful! I knew I wouldn't like the
Bee My Honey
but I thought that I would give it a whiff anyway. It's exactly as expected, it smells like dead on honey.
Wear:
These balms go on super smooth and make my lips nice and soft. They're very creamy and absorb right into my lips. They last about two or three hours which is great!
Packaging:
The balms in this collection come in your average sized lip balm tubes and have very neat labels! The labels each have the flavor of the balm in a rectangle colored to match the flavor of the balm as well as a picture of an object (flower, strawberry, piece of cake, honeycomb) that represents the flavor of the balm. I really like the simplicity in the packaging! I also love the little cardboard box this collection comes in, so cute!
Price:
$13.49 for the set! $3.49 for a single tube which is totally worth it!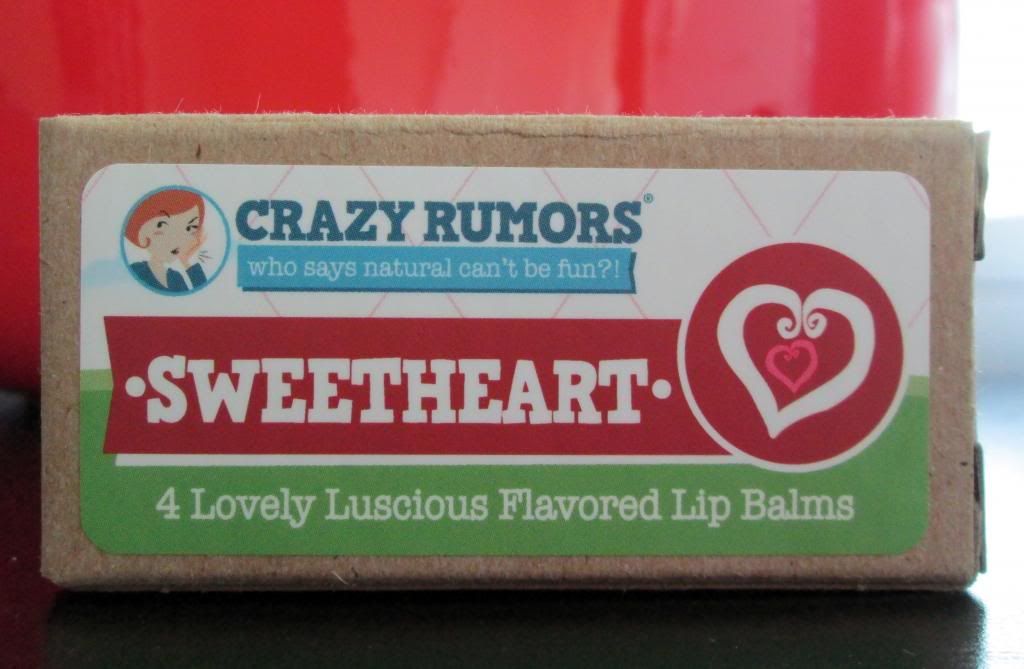 Overall
Pros:
Flavors, Wear, Packaging, Price
Cons:
Rating: 5 out of 5 twists, this collection is probably my most favorite collection from Crazy Rumors! Each balm is really amazing! It would be absolutely perfect to give someone (or yourself) for Valentine's Day!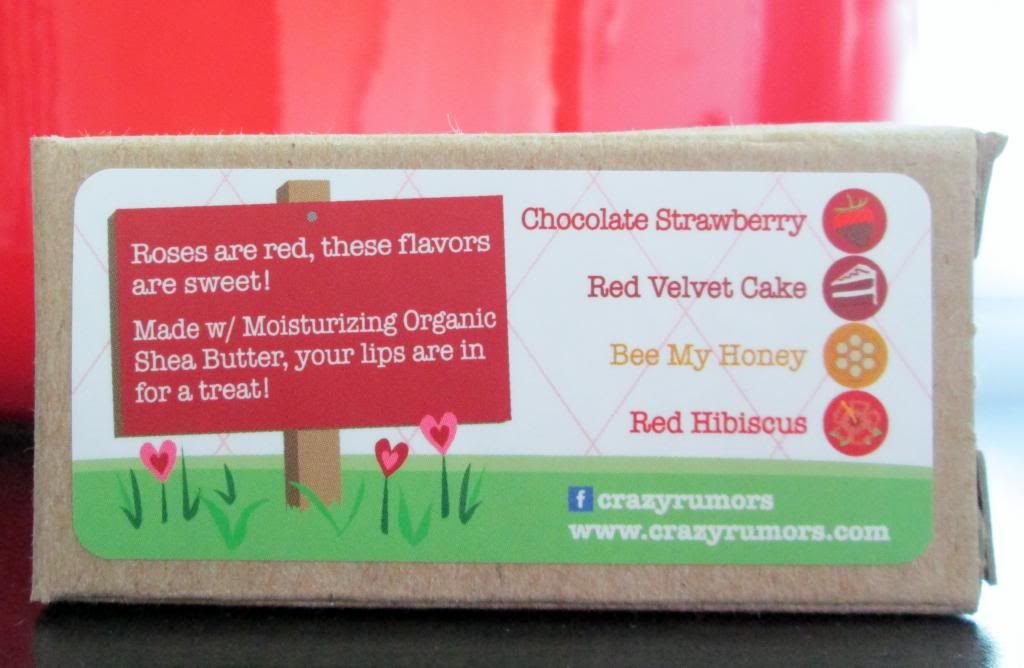 Ingredients: Certified Organic Extra Virgin Olive Oil, Macadamia Seed Oil, Certified Organic Shea Butter, Candelilla Wax, Soy Wax, Jojoba Oil, Carnauba Wax, Natural & Organic Flavors and/or Pure Essential Oils, Vitamin E, Rosemary Leaf Extract, Natural Stevia
Have you tried these balms yet? What did you think of them? Which flavor was your favorite?