Hi all!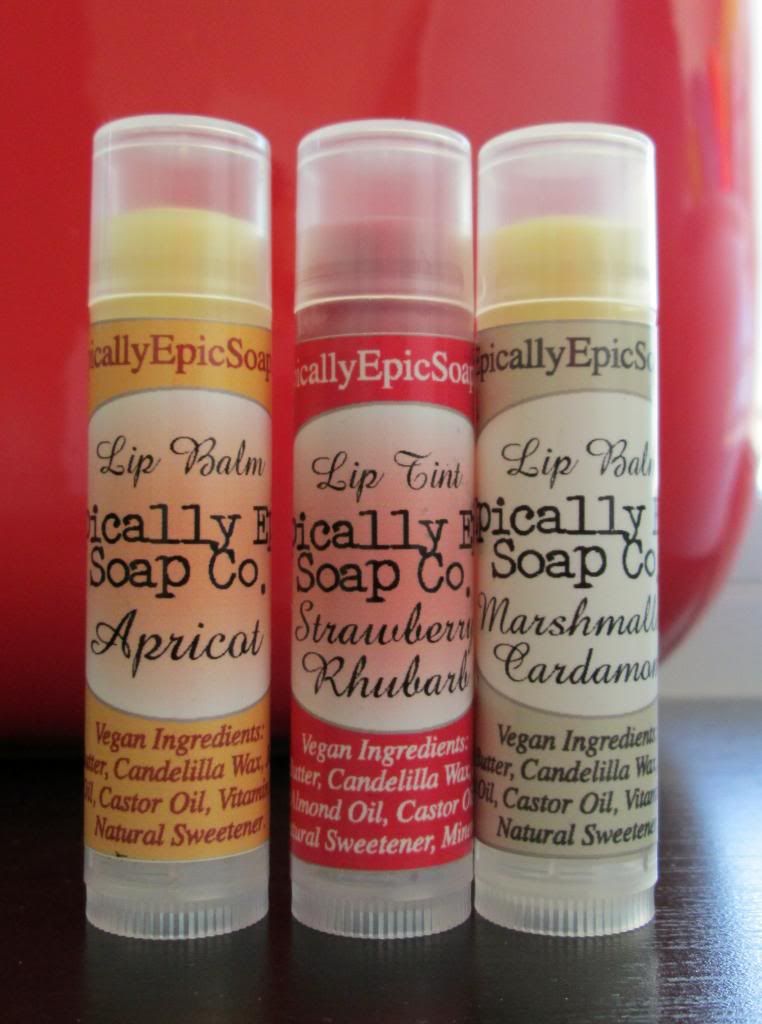 I never used three of the lip balms I included in
my last review of Epically Epic
because I thought that they would be great prizes for a giveaway! I know I just ended another giveaway and have yet to pick a winner, but I figured why not have another? Who doesn't love a giveaway, right?
a Rafflecopter giveaway
Good luck to everyone who enters!!