I've been trying really, really hard to slow down on the lip balm, but whenever there's a new sale or coupon code, it's so hard for me to resist! It's especially difficult because usually when I'm contemplating making a purchase or not, I tell my boyfriend I'm feeling guilty about buying more lip balm and then he just ends up pushing the "proceed to check out" and "submit" buttons before I have a chance to react. Oy! I can't really complain too much though, through his method I've ended up with some pretty awesome balms that I probably would have passed up otherwise. This week's haul includes: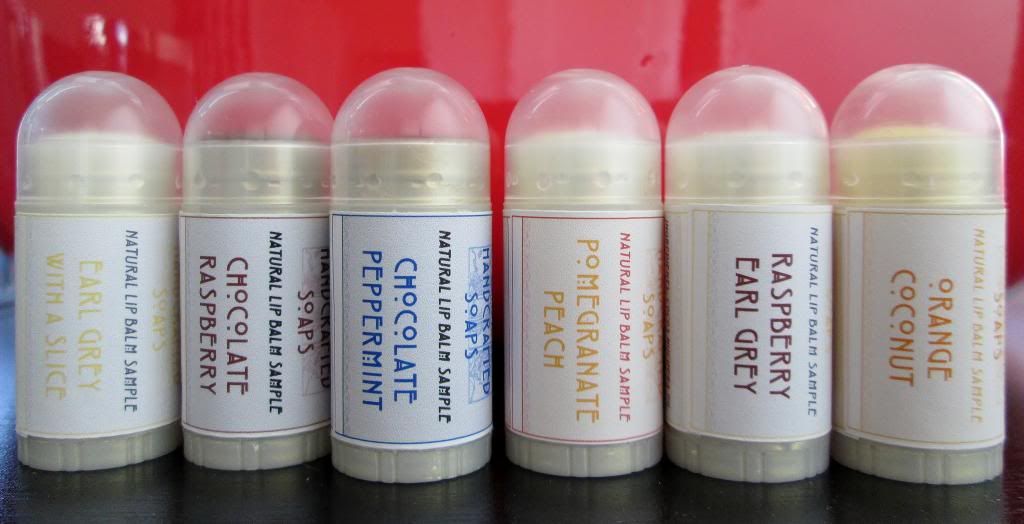 I'm seriously head over heels for these little guys! I keep calling them my bullet balms because to me they resemble bullets.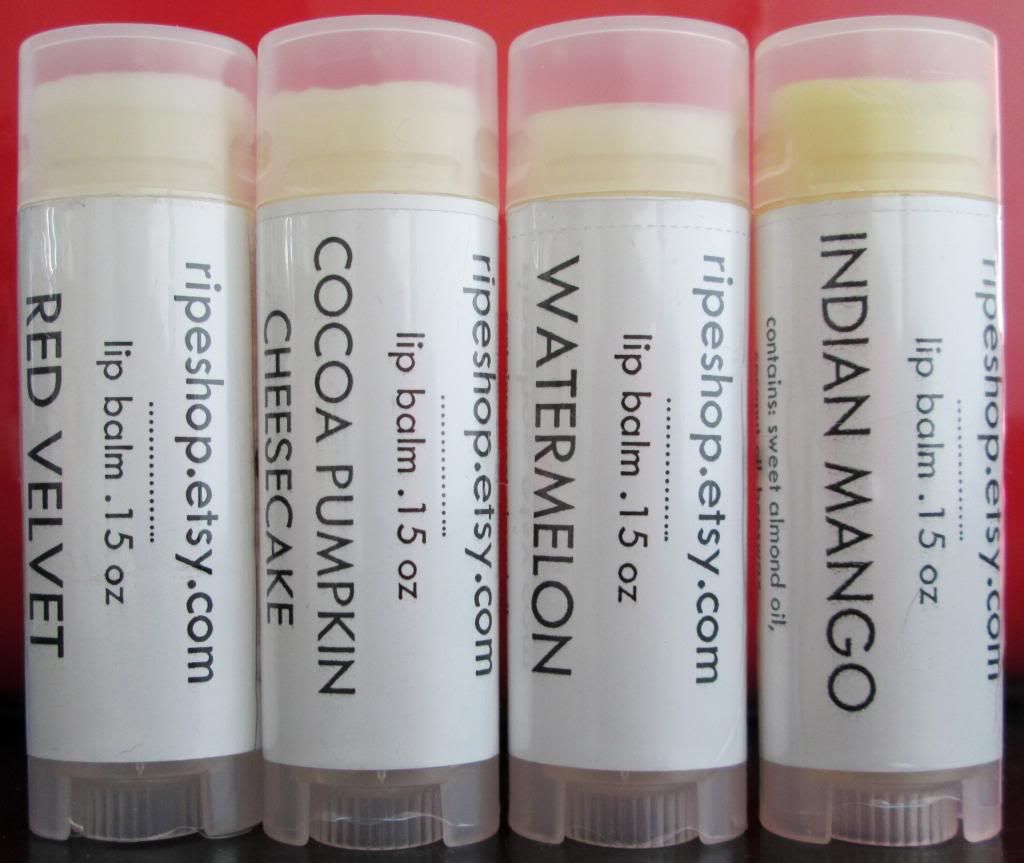 Couldn't stay away from Ripe Shop any longer! Make sure to sign up for Adriana's newsletter, there's a coupon code inside!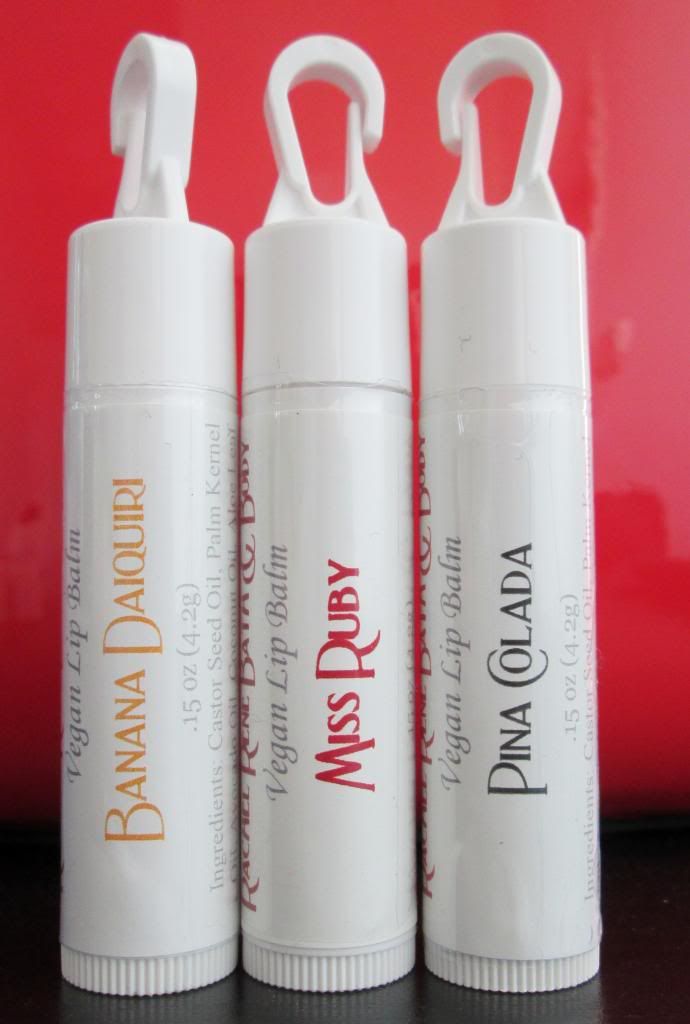 Christine opened a new direct shop, you can use code: OPEN2013 to save 15% off your order!
Did you receive any wonderful balms this week? Or any for Valentine's Day?
Happy Wednesday!
***Don't forget to enter my Chapstick Cupcake giveaway here!!***