Man, these babies were hard to track down! I tried for probably two months to get my hands on all of the new limited edition Baby Lips balms that came out this year. I remember walking into Walgreen's one day looking for something, when I looked to my right and saw a pack of two Maybelline Baby Lips balms, one of which was a new shade I'd never seen! I quickly tried to look for more, but couldn't find any. I then went home to do a bit of research to find something on them, which is when I saw that there were
five
new shades. I immediately wanted all of them! When I finally found them all, I couldn't stop my excitement. I must have looked like a crazy person trying to unhook each package from those hanging displays in the aisle. Anyway, I am finally here to review these little guys today!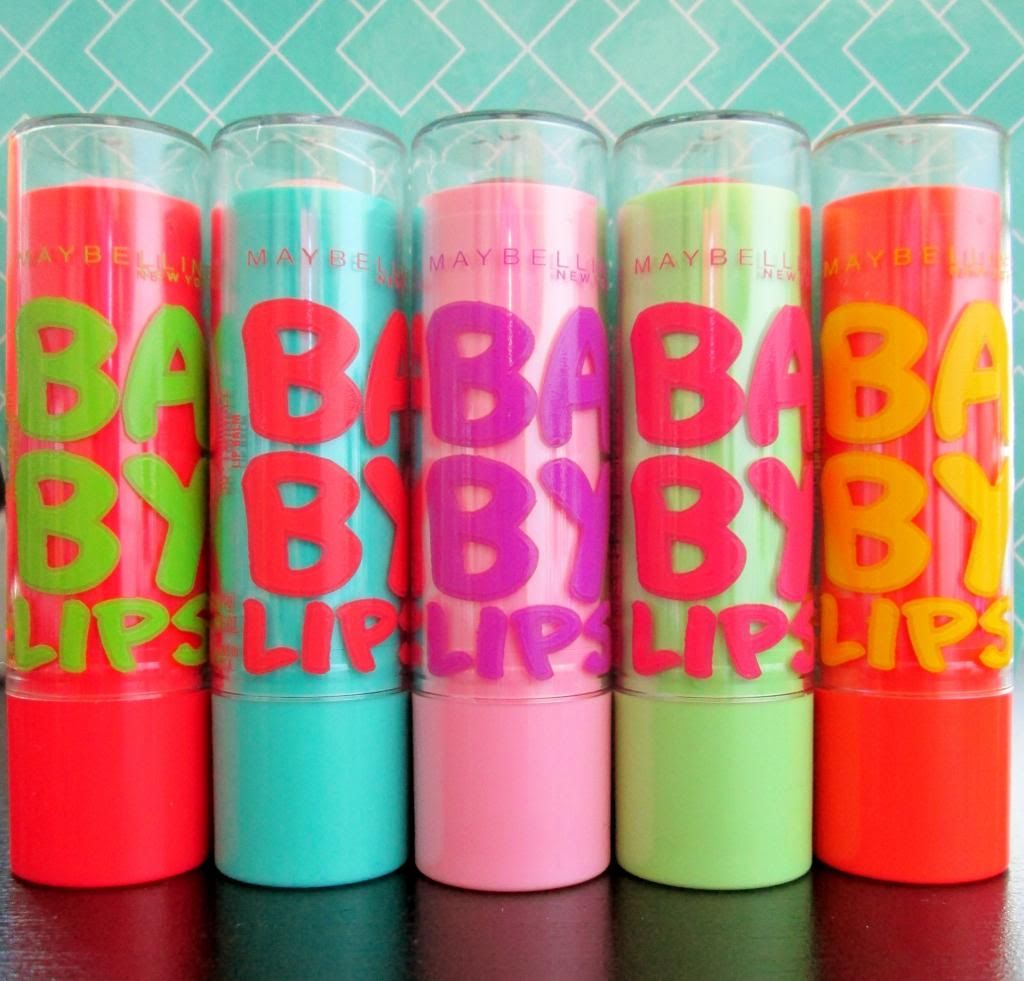 Company:
Maybelline
Flavors:
PinkWink, Coral Crush, Melon Mania, Yummy Plummy, and Twinkle. The
Pink Wink
smells so much like my childhood. It reminds me of Bubble Tape Gum! It smells exactly like it! So Pink Wink is definitely a bubble gum scent that I totally adore! The
Coral Crush
is probably my next favorite scent out of these five. It's hard to describe what it smells like, both my sister and I were trying to put a name to it, it smells fruity, maybe like orange fruit punch. My sister thinks it smells a little like pink lemonade. Either way, it smells really great and refreshing! My next favorite is the Melon Mania, it smells so fruity! It definitely smells melony, like watermelon. I think it smells a little like a watermelon Jolly Rancher and my sister thinks it smells like watermelon Big League Chew bubble gum. It's a nice light scent. All of these new shades have light scents to them. The
Yummy Plummy
smells like something I've had before, another type of candy or sweet I think, maybe like Sweettarts or something. It's really nice, but so hard to describe!
Twinkle
doesn't smell like anything to me, but I'm not sure what it would suppose to smell like either.
Wear:
All of these go on super, super smooth and take pretty much no effort to put on. I really hate that I have such dark lips sometimes, because none of these showed up on them which kind of stinks. But, that's good news for my sister because although we look almost exactly alike, she has nice pink lips that lip tints show up on. So she was my little tester for this. The
Pink Wink
doesn't really show up too much, it's a very, very light pink tint. The
Coral Crush
was the darkest and her favorite, it showed up as a nice pink tint that was a bit darker than the
Melon Mania
which was a nice light pink tint. The
Yummy Plummy
was a very light purple tint. The
Twinkle
doesn't show up as anything other than a nice slightly glossy balm.
Packaging:
I love the packaging of these balms. They're so bright and colorful and cheery! Each one has a slightly different color scheme, and you can definitely see from the pictures how bright they are! I like that the caps also say which flavor of balm it is on the side, although it's typed pretty small compared to the gigantic "BABY LIPS" printed around the cap.
Price:
~$4 or a little more. I got these at Walgreen's so obviously I had to pay a little more which stinks, but I really wanted them and I couldn't find them anywhere else so of course I think it was worth it. I do wish that I had been able to find them at Walmart though, it's always just a bit cheaper. They're also lip tints instead of just balms so I guess I can see the justification in paying a little more.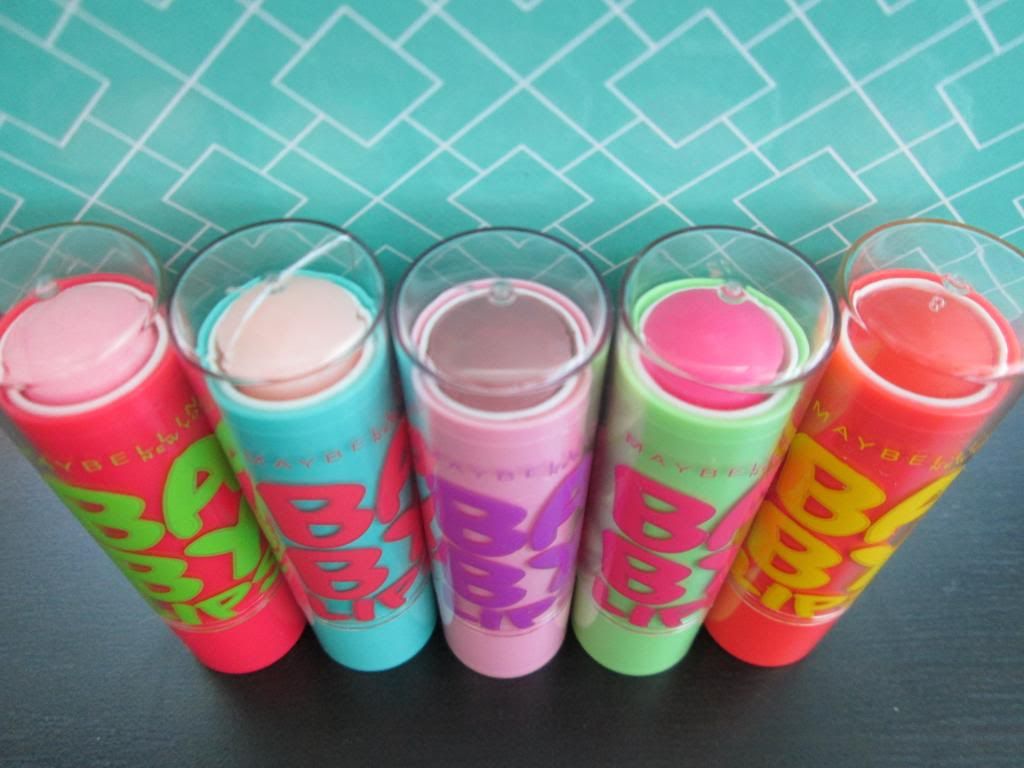 Overall
Pros:
Flavors, Wear (even though they didn't show up on my lips, they're still good balms), Packaging, eh..Price
Cons:
Rating: 4 out of 5 twists. I really liked the scents of these new limited edition Baby Lips balms. If any of them interest you at all, I'd definitely recommend trying them! Good luck searching! I hope you have an easier time than I did!
Have you tried these new Baby Lips yet? What did you think of them?
**Don't forget to enter my giveaway for the new Spring flavors from Softlips here!**