A little while back one of my readers contacted me about trying one of her balms. She used to make and sell these balms in the past, and then when she ran out of her stash and didn't find what she needed from any of the alternatives, she started producing them again! I'm really thankful that Jenny was so kind to send me one to try!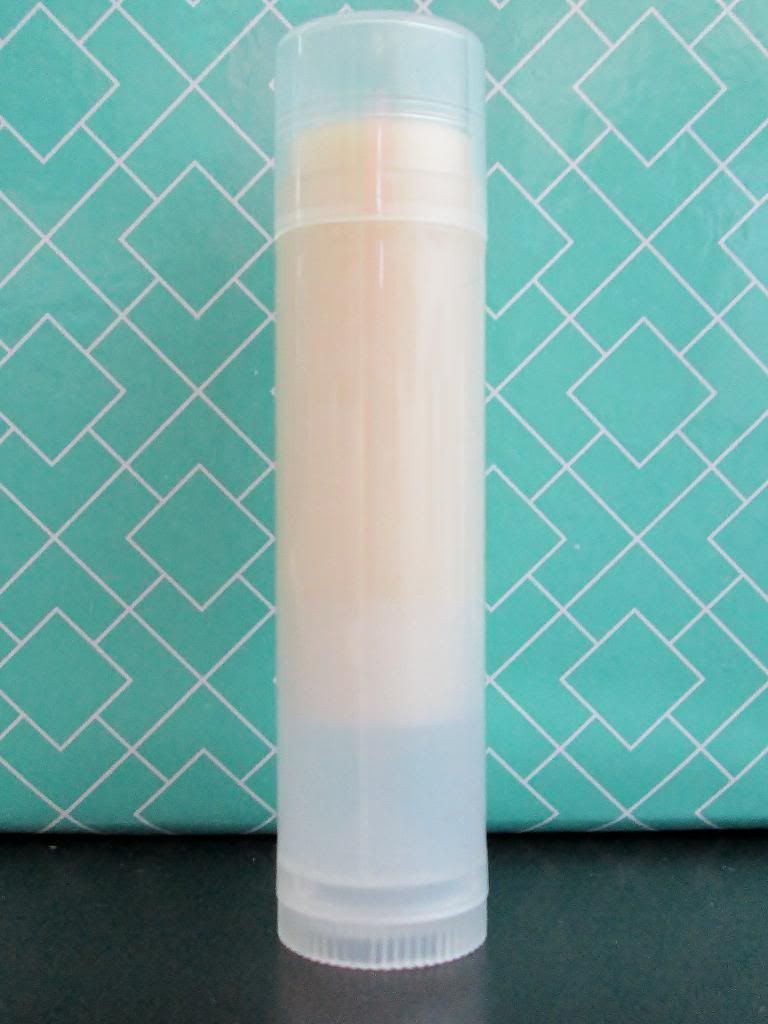 Company:
Mom and Minion
Flavor:
Go Nude. This balm actually doesn't have a flavor, it's a plain balm, but I definitely can smell the vanilla in it. It has a very light vanilla scent to it that is really quite lovely!
Wear:
This balm goes on smooth, but I feel like I have to push a little harder to get it on. I know that seems like it doesn't make sense, but it's a firmer balm that glides on smooth. It feels a little thinner to me than some of my usual balms which is why I may feel the need to go around a few more times. It's actually really nice because I feel like the balm sinks in to help heal and protect my lips from damage. It also makes my lips feel incredibly smooth!
Packaging:
This balm came in a little naked tube, it's your average sized lip balm tube just without any labeling. This definitely sticks out in my collection! The only thing that's a very minor problem without a label, is that I can't list all of the ingredients that go into this balm (**Updated, Jenny has provided me with the ingredients).
Price:
$4 per tube which is very competitively priced with other balms I use on Etsy
Overall
Pros:
Flavor, Wear, Packaging, Price
Cons:
Rating: 4 out of 5 twists. I really like the formula of this balm! It makes my lips feel all silky smooth! I'm surprised I don't mind that it's more of a plain balm, it's just that good. I do wish that it came in a few more flavors because this formula just feels wonderful!
Ingredients: Beeswax, coconut oil, avacado oil, apricot kernal oil, lanolin, vanilla eo, jojoba oil, vitamin e. All of these ingredients are organic!
Have you tried this balm from Mom and Minion before?
----------------------
This balm was provided complimentary to me from Jenny at Mom and Minion, however all opinions are my own. Thank you, Jenny, for letting me try one of your balms!
**Don't forget to enter my giveaway for the new Spring flavors from Softlips here!**