Yes, yes, I know it's not February anymore, so sue me! This just didn't fit perfectly in my schedule, but now it does! So let's see what PuurBody sent me this month, shall we?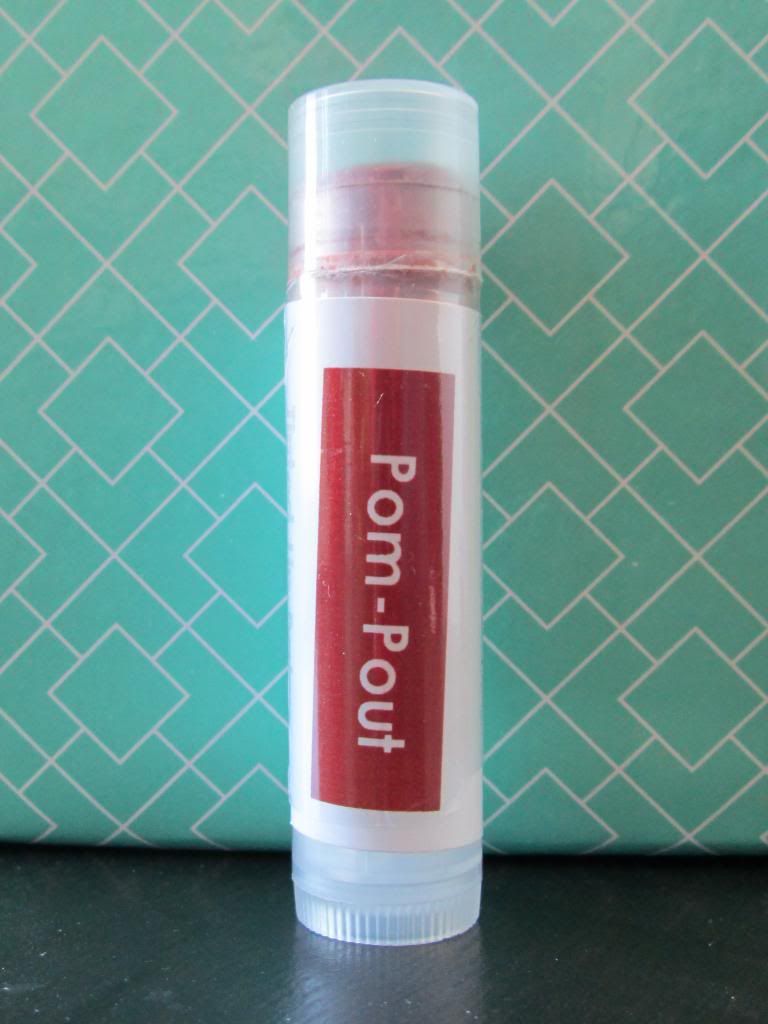 Company:
PuurBody
Flavor:
Pom-Pout, yes that's right, my balm this month was a lip tint! And I have to tell you, holy smokes does this lip tint smell INCREDIBLE! It's pomegranate and sweet and fruity as heck! I love it! The second I popped the cap on this one, I couldn't stop sniffing it and then applying it! It's one of my favorite scents from PuurBody. So yummy!
Wear:
This tint goes on super smooth and creamy. One swipe on top and one on bottom is good enough to provide great coverage! Since my lips are already pretty dark, you can't really tell that this is tinting my lips at all. My boyfriend said, "It just makes your lips shiny." It looks like it should be a purple/brownish/deep deep red tint, but on me it doesn't show up as anything. When I put it on my wrist it looks a bit bronze-like and shimmery. I know not my best description of this balm, but that's what it looks like to me!
Packaging:
This tint comes in your average sized lip balm tube with a white label. The label has the shop name and "Pom-Pout" in a deep red colored rectangle.
Price:
$4.95 per tube which isn't too bad for a lip tint, since it is an alternative to lipstick.
Overall
Pros:
Flavor, Wear, Packaging, Price
Cons:
Rating: 5 out of 5 twists. I really like this balm even though it doesn't tint my lips at all, which may actually make me like this balm more since I'm not a huge fan on lip color any way. I'm so in love with this scent!
Ingredients: Castor Oil, Beeswax, Shea Butter, Cocoa Butter, Fragrance, Essential Oil, Lip Safe Micas
Have you tried PuurBody lip tints before? What did you think of them?