I'm so happy with these seasonal flavors that Softlips keeps cranking out. I have yet to be disappointed by them! The ones they've come up with for this Spring are no exception! I was so excited when I found them at Target a few weekends ago in the Easter section.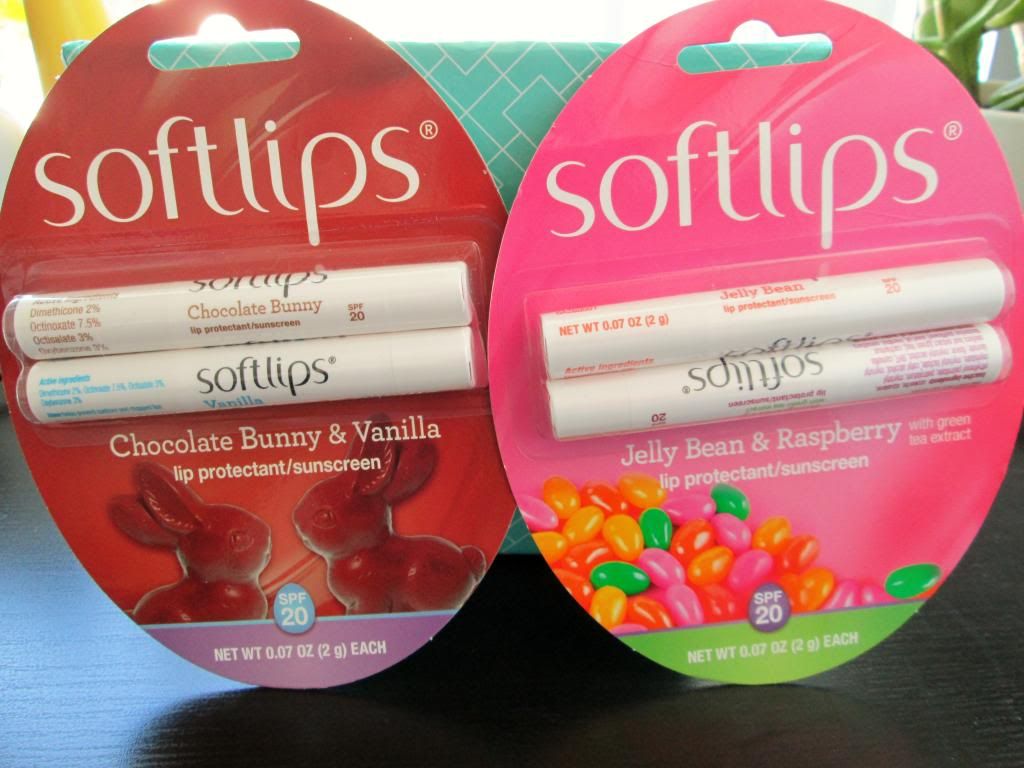 Company:
Softlips
Flavors:
Chocolate Bunny and Jelly Bean. The
Chocolate Bunny
smells like a very rich milk chocolate. It's a really nice chocolate balm! The
Jelly Bean
smells very fruity! It's hard for me to single out which scents are in this, but I smell maybe strawberry and some others. I really like this one! The Chocolate Bunny also comes with Vanilla which is a creamy lovely vanilla balm. The Jelly Bean comes with a tube of Raspberry which is a tart and wonderful raspberry balm!
Wear:
These go on smooth and easy like all other Softlips balms. They also make my lips tingle a little bit with a cooling sensation. I feel like I've had that with most of my Softlips balms, I actually find it refreshing!
Packaging:
These balms come in your typical Softlips tube; a thin long white tube with the fonts on the tube colored to match the flavor of the balm. You wouldn't think that the font color on a label would be that significant, but I actually really enjoy when each font color is different for each flavor. Also these packages are so cute and Easter themed by coming in egg shaped packaging!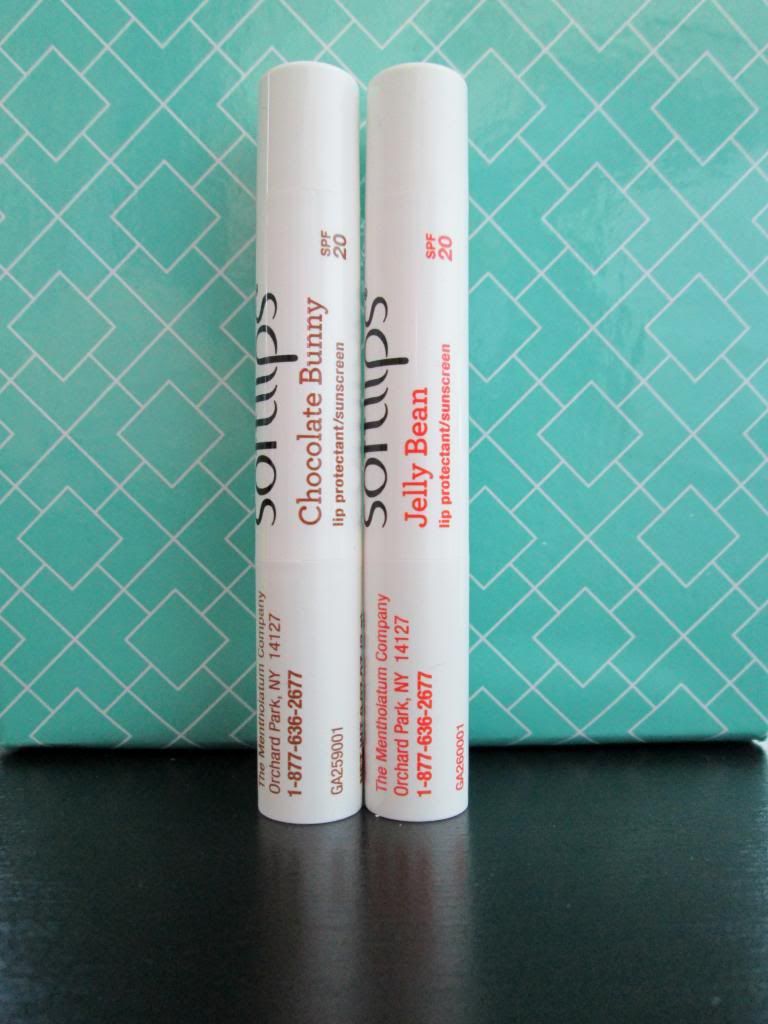 Price:
I think these were close to $4 per pack.
Overall
Pros:
Flavors, Wear, Packaging, Price
Cons:
Rating: 4.5 out of 5 twists. I really love these seasonal Softlips flavors! I think the Jelly Bean is one of my favorite Softlips flavors ever!
Have you tried these seasonal Softlips balms yet? What did you think of them?