Okay, so by now you probably know about my slight
ForGoodnessGrape
obsession, right? Since I love Lisa's ForGoodnessGrape balms, it'd only be natural that I'd be curious about Lisa's other balm lines. Lisa was so nice to include a tube of balm from her new shop The Lip Balm Queen in one of my previous orders, and I'm finally here to share with you the wonderful experience I had with this balm!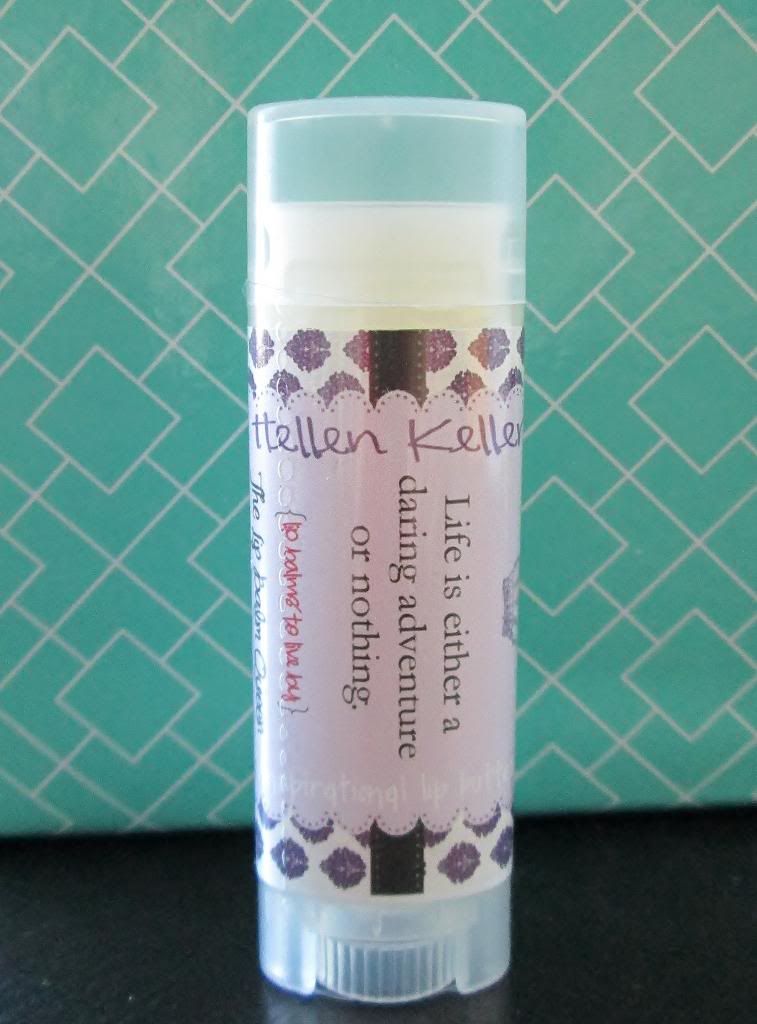 Company:
The Lip Balm Queen
(same link as her ForGoodnessGrape site, so that was intentional!)
Flavor:
Lisa sent me a plain tube so that I could concentrate more on how wonderful this formula is on my lips! So the flavor of this tube is a nice unscented balm, for those of you who love unscented balms, this formula may be one you want to try!
Wear:
Okay so let me say this, right now my lips are terribly chapped because I've somehow forgotten to drink water today. I've had about maybe a cup or two of actual water today, which is really unusual for me since I'm usually drinking 8 cups or more a day.So my lips are lacking moisture today, but holy cow, one swipe on top and bottom of this and my lips feel instantly better. And today my lips were SUPER chapped. This formula feels amazing! It melted right into my lips and went to work on healing the chapped-ness. This went on so creamy and luxuriously, seriously, amazing.
Packaging:
This balm came in an oval tube with a light purple label that had a famous quote on it. This specific one was a quote by Hellen Keller that reads "Life is either a daring adventure or nothing". Pretty inspirational if you ask me!
Price:
$4.50 to $5 per tube which is pretty reasonable for how wonderfully this balm goes on.
Overall
Pros:
Flavor, Wear, Packaging, Price
Cons:
Rating: 5 out of 5 twists. This formula works wonders on my lips!
Ingredients: Chamomile Butter, Macadamia Nut Butter, Kokum Butter, Beeswax, Sweet Almond Oil, Rosehip Oil, Evening Primrose Oil, Argan Oil, Vitamin E, Flavors and/or Essential Oils.
Have you tried any balms from The Lip Balm Queen yet?
---------------------------
This balm was provided complimentary to me by Lisa at ForGoodnessGrape/TheLipBalmQueen however all opinions are strictly my own. Thank you, Lisa, for letting me try out this amazing balm!