It's time for the next balm of my lip balm of the month subscription from Country Blossom! This month I totally forgot about it and was shocked one day when Rob came in with three packages when I only expected two. I love these lip balm subscriptions! It's such a nice little surprise each month.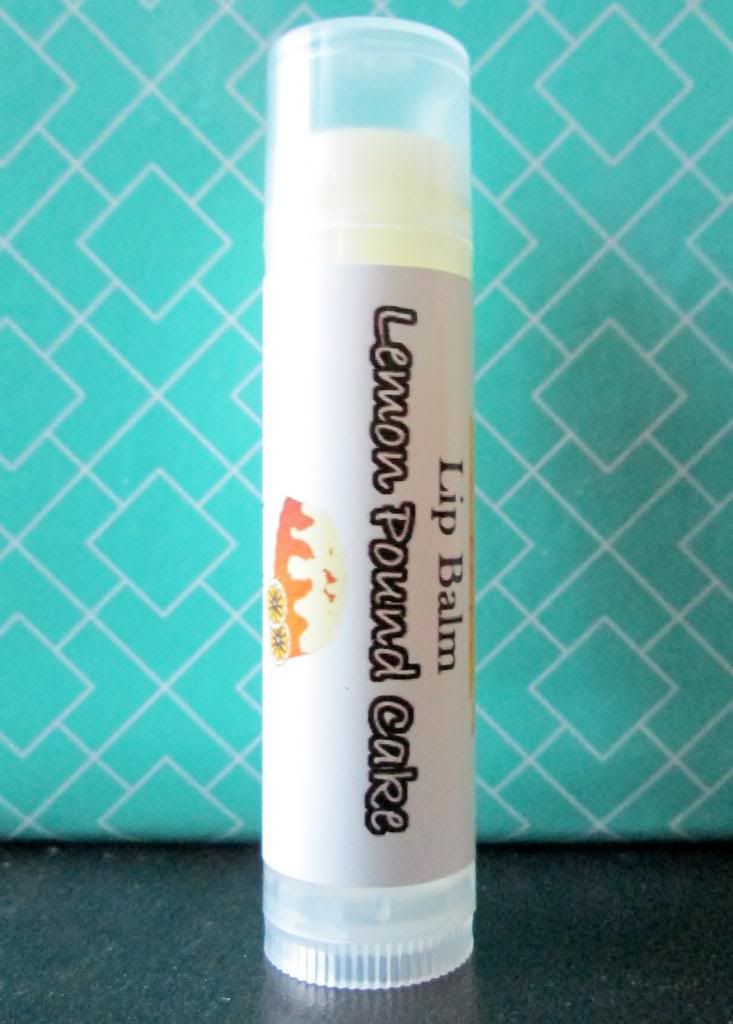 Company:
Country Blossom
Flavor:
Lemon Pound Cake. This balm has a light lemon baked good scent. It smells of lemon and buttery goodness that you expect from a slice of pound cake. I wish it was a little bit more lemony, but that may be because I'm a huge fan of lemon and I think the more lemony a balm is, the better!
Wear:
This balm goes on smooth and creamy like all my other Country Blossom balms and you definitely only need one or two swipes on top and bottom to get great coverage!
Packaging:
This balm comes in your average sized lip balm tube. The label has the flavor of the balm written nice and clear right on the front, below it is a picture of lemon pound cake. Above the flavor of the balm is a sunflower with the shop name in it.
Price:
$3 per tube which is definitely a great deal!
Overall
Pros:
Flavor, Wear, Packaging, Price
Cons:
Rating: 4 out of 5 twists. Another wonderful balm from my balm of the month subscription! I'm still totally happy with this gift that keeps on giving!
Ingredients: Beeswax, Olive Oil, Coconut Oil, Vitamin E Oil, Flavoring Oil
Have you tried this Country Blossom balm before? What did you think of it?