There was a little mix up with last month's balm of the month, but now I've got this month's and last month's balms to review! Both of these are going to be perfect for summer! I love these lip balm of the month subscriptions, trying a new balm each month is so exciting (not that I'm not trying tons of new balms each month, but these ones I don't pick out!).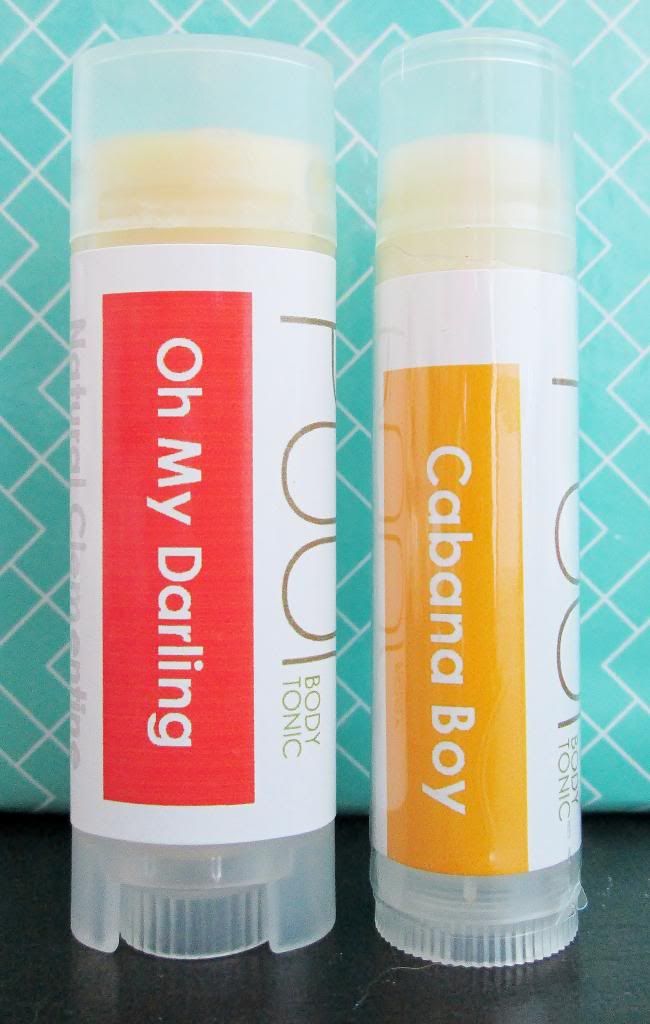 Company:
PuurBody
Flavors:
Oh My Darling and Cabana Boy.
Oh My Darling
smells amazing! It smells exactly like fresh clementines, one of my most favorite fruits! I can finish one of those crates in a day, I can never eat just one or five! This balm is sweet, fresh and citrusy, just lovely. The
Cabana Boy
smells creamy and tropical and definitely reminds me of being on the beach. This balm is a perfect blend of warm vanilla and tropical coconut with a hint of lime! Definitely one of my lip balm picks for summer!
Wear:
These balms both go on super smooth and creamy, they glide right onto my lips! These balms don't just sit on top of your lips, but sink into them and really makes them soft.
Packaging:
Oh My Darling comes in a lovely oval tube and Cabana Boy comes in your average sized lip balm tube. Both labels are simple and to the point, the flavor of the balm is stated below the shop name in a rectangle that is colored to match the flavor of the balm.
Price:
$3.50 per tube which is totally worth it!
Overall
Pros:
Flavors, Wear, Packaging, Price
Cons:
Rating: 5 out of 5 twists. I really like these balms! They're really wonderful. I can imagine that these will be getting a ton of use this summer, need I say it one more time? These will be great for summer!
Ingredients: Castor Oil, Beeswax, Shea Butter, Cocoa Butter, Fragrance, Essential Oil
Have you tried these PuurBody balms before? What did you think of them?