Happy Saturday, everyone! It's about that time again, the middle of the month is always when I get my two lip balms of the month. It was so nice to get back from Chicago to find this balm waiting for me in my mailbox. Also, right now Country Blossom is having a sale for 15% off everything in the shop; everything is already marked down so there's no need for a coupon code!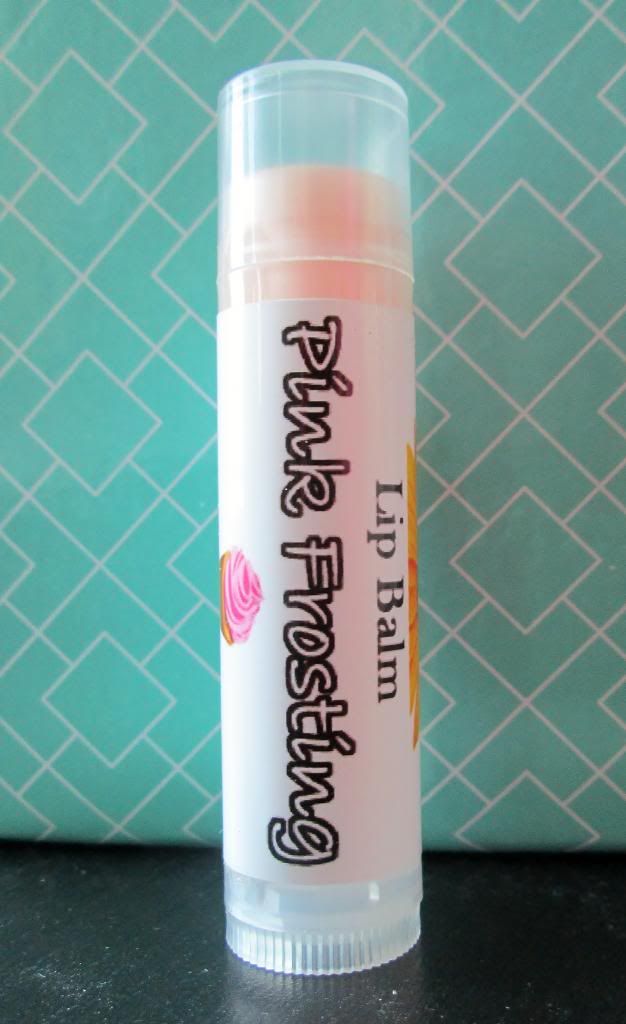 Company:
Country Blossom
Flavor:
Pink Frosting. My goodness this balm smells so good!! It's so sweet and sugary and exactly what you'd expect from a pink frosting balm. I feel like I just smeared frosting on my lips! Pink Frosting is not a balm I'd usually choose myself, so again, yet another lip balm I'm grateful I was able to try through this lip balm subscription!
Wear:
I love the consistency of Country Blossom balms, they're so silky and creamy and smooth and just a little bit glossy. I love the way it feels on my lips! It's like frosting for your lips (ha!).
Packaging:
This balm comes in your average sized lip balm tube with a white label. On the label is a large sunflower with the shop name in the middle of it and below that is the flavor of the balm as well as a depiction of what the flavor of the balm is.
Price:
$3 per tube which is definitely worth it for a Country Blossom balm.
Overall
Pros:
Flavor, Wear, Packaging, Price
Cons:
Rating: 5 out of 5 twists. Another balm I love from Country Blossom! I've tried so many balms through this lip balm subscription that I would never have tried on my own and I love it!
Ingredients: Beeswax, Olive OIl, Coconut Oil, Vitmin E Oil, Flavoring Oil
Have you tried this balm from Country Blossom before? What did you think of it?