I waited a really long time to get my hands on a tube of Paradise Punch when Rachel first came up with it and immediately jumped at it the second it was listed in her shop. Of course I can never order just one Orange Thyme balm, so I ordered another for myself and one for a family friend going through chemo. Rachel also included a tube of French Vanilla which I hadn't even noticed was in the shop, so I was really surprised and excited to find it in my package!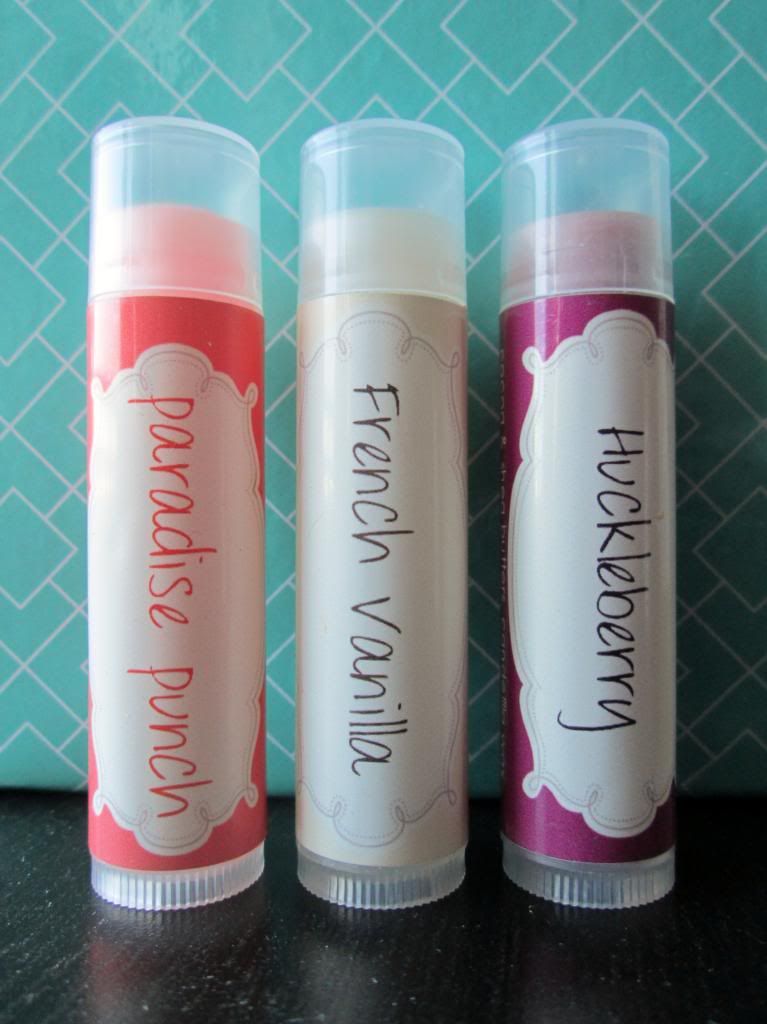 Company:
Orange Thyme
Flavors:
Paradise Punch, Huckleberry, and French Vanilla. The
Paradise Punch
smells amazing! This is definitely a balm you want for summer, I wish I could drink this! It's a really lovely combination of fruits. The
Huckleberry
was a balm I was really interested in trying because I've never had huckleberries before. This is probably one of my new favorite Orange Thyme balms. This balm has a sweet berry scent, I really don't know what else to say about it. It's just really wonderful. The
French Vanilla
is a little bit different that my usual vanilla balms I'm used to. This may be weird, but what I really smell in this is pepper. I smell a little bit of sweet vanilla, but I detect a lot of pepper. Maybe there's something wrong with my nose, but I definitely smell pepper!
Wear:
These balms go on smooth and creamy, probably my favorite consistency in a balm. These just glide right across your lips without being too oily and without putting up a fight, they're really just great. They also cover great and just make my lips feel wonderful!
Packaging:
These balms come in your traditional lip balm tube with labels that are brightly colored to match the flavor of the balm. I really like how these balms stick out color-wise against each other. The flavor of the balm is printed in the center of a white banner in a cute almost handwritten font. I really love the way these look!
Price:
$3.50 per tube which is definitely worth it for one of these balms!
Overall
Pros:
Flavors, Wear, Packaging, Price
Cons:
French Vanilla is peppery?
Rating: 5 out of 5 twists. I love Orange Thyme balms and always will, even if the French Vanilla smells like pepper. I'll never be able to get enough of Orange Thyme balms!
Ingredients: Cocoa & Shea Butters, Candelilla Wax, Natural and Essential Oils, Avocado Oil
Have you tried these Orange Thyme balms before? If not, what are your favorite Orange Thyme balms?