A little while ago I was contacted by Suzy over at Suzy's Scent Shop to see if I'd be interested in trying some of her balms. Of course I gave her shop a gander and picked out a few I'd be interested in trying and she quickly sent them to me.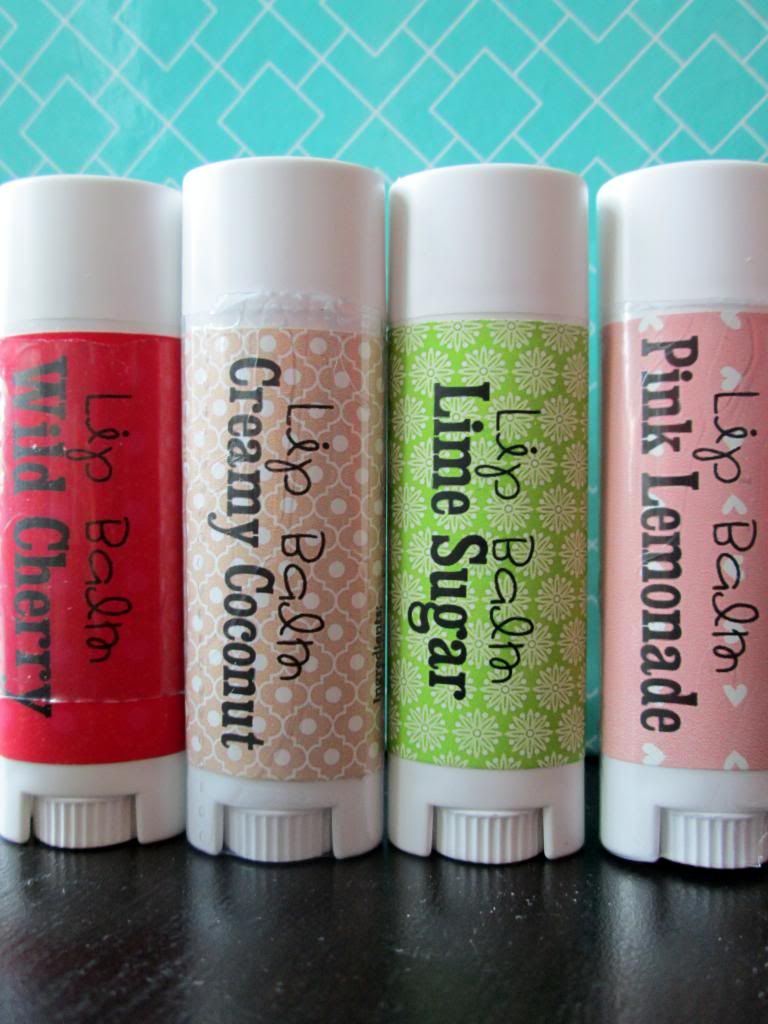 Company:
Suzy's Scent Shop
Flavors:
Lime Sugar, Creamy Coconut, Wild Cherry, and Pink Lemonade. The
Lime Sugar
has a mellow lime scent combined with a sugary sweetness, it's quite lovely! The
Creamy Coconut
is dead on warm, tropical coconut; definitely a coconut lover's dream. The
Wild Cherry
is a bright, ripe cherry scent. It also has a nice sweetness to it, it reminds me a little bit of a cherry lollipop! Suzy also sent me a tube of
Pink Lemonade
which smells exactly like a cold glass of pink lemonade in the summer. It's really wonderful!
Wear:
This balm goes on super smooth, it's really unlike any of the other balms I have. It feels like it's firm but it goes on really smooth, but not crazy creamy so not a ton of balm goes on but you really only need a little bit of this balm to get really great coverage. Does that make sense? My lips feel soft almost instantaneously after putting this on!
Packaging:
These balms come in those lovely oval tubes that I love and each one has a different colored label which makes it really easy to identify which balm you're reaching for. The labels also have the names of the balms right on front and the name of the shop on the back of the label.
Price:
$3.75 per tube which is right in the ball park for what I'm willing to pay for a lip balm!
Overall
Pros:
Flavors, wear, packaging, price
Cons:
Rating: 4 out of 5 twists. These balms were really good! Suzy just came out with a ton of new flavors too so I've definitely got my eye on some of those.
Ingredients: Candelilla wax, kokoum butter, avocado butter, avocado oil, apricot kernel oil, rice bran oil, flavoring
----------------------
These lip balms were provided complimentary to me by Suzy at Suzy's Scent Shop, however all opinions are strictly my own! Thank you, Suzy, for the wonderful opportunity to try out some of your balms!