It's been a while since
my last Live Beautifully Whipped Lip Butter review
, so I thought it was about time I posted one! What I love most about Live Beautifully is that they have such a wide variety of lip products to choose from (lip balms, lip balm pots, lip jellies, and whipped lip butters) and that each lip product line has some pretty amazing and really unique scents.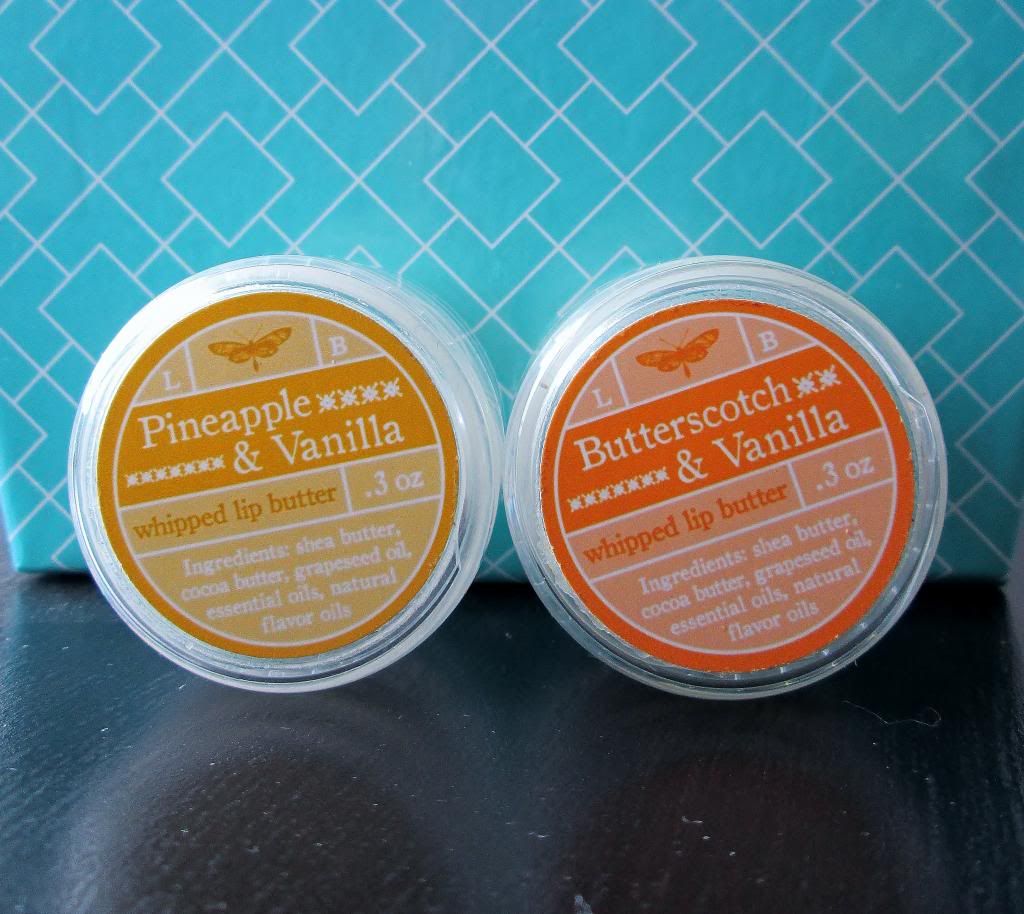 Company:
Live Beautifully
Flavors:
Pineapple & Vanilla and Butterscotch & Vanilla. The
Pineapple & Vanilla
has a light pineapple scent combined with the creamy scent of vanilla. The
Butterscotch & Vanilla
has a rich butterscotch scent combined with creamy vanilla, it's really wonderful!
Wear:
These have such a lovely consistency to them! They're whipped and creamy and go on just beautifully. They make my lips feel soft and protected. They go on wonderfully!
Packaging:
These whipped lip butters come in little pots with screw top lids. I love the way Aaron and Nicole designed their labels, they're just so simple and polished looking. Each pot has a different colored label according to the flavor of the balm.
Price:
$6 per pot which is kind of steep for me (since my upper limit on most products is $4), but you do get twice as much product so it's worth it.
Overall
Pros:
Flavors, Wear, Packaging, Price
Cons:
Rating: 5 out of 5 twists. These Whipped Lip Butters were pretty wonderful, although I do have to admit, my Lime & Vanilla Whipped Lip Butter is still my absolute favorite!
Ingredients: Shea Butter, Cocoa Butter, Grapeseed Oil, Essential Oils, Natural Flavor Oils
Have you tried these Live Beautifully Whipped Lip Butters before? What did you think of them? Which flavors are your favorite?