Hi all! I hope you aren't too disappointed by my super small haul this week, as I've been saying, I've been trying hard to cut back on lip balm (and other expenses) since we have a big move coming up in two weeks. Money is a little bit tight this month, so my hauls may not be getting much bigger than this, no promises though ;).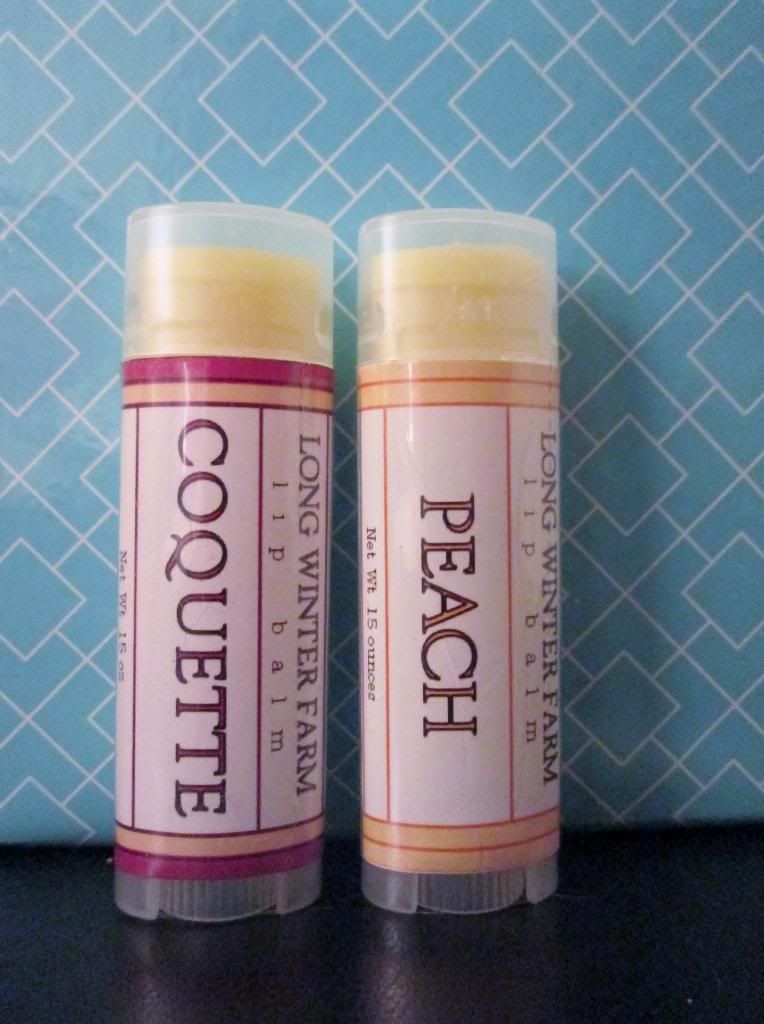 I bought Amanda's Coquette perfume oil a few weeks ago and fell in love with it as well as her Mango Tea and Sangria perfume oils, so as soon as I saw Coquette in a lip balm form, I knew I had to have it! I've also had my eye on Amanda's Peach balm for a while and am super happy to have it as part of my collection now.
What balms did you receive this week? Anything from any new shops?
Happy Wednesday!