Happy Saturday, everyone! I hope you're going to have a fun-filled day today! Today we're packing up our apartment and moving it into storage, so today is going to be a lot more of work than play. Anyway, I know this balm is for July, but I had a lot happen in July unexpectedly and this just wasn't able to be reviewed in July. Oh well! I hope you enjoy =).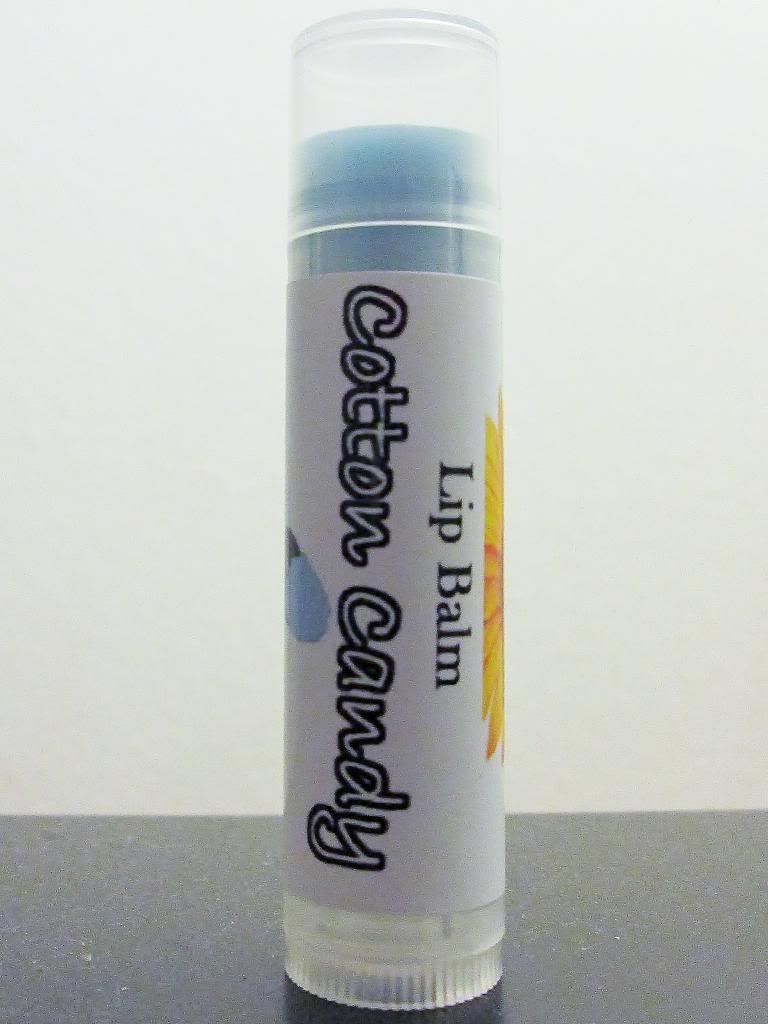 Company:
Country Blossom
Flavors:
Cotton Candy. This balm smells just like the sugary, sweet treat! It reminds me of summers when my sisters would get cotton candy ice cream from TCBY, they were obsessed with that stuff! This is definitely a dead on cotton candy scent.
Wear:
This balm goes on so smooth and easily glides across my lips. I really love the creamy texture of Country Blossom balms, the consistency is just wonderful!
Packaging:
This balm comes in your average sized lip balm tube with a white label. The flavor of the balm is stated right on front and has an image depicting the flavor right below it. The shop's name is in the center of a bright yellow sunflower. The design is very simple and to the point, without being too plain. The balm is also blue instead of no color and matches the flavor of the balm.
Price:
$3 per tube which is totally worth it for one of these super creamy balms!
Overall
Pros:
Flavors, Wear, Packaging, Price
Cons:
Rating: 5 out of 5 twists. I really like this balm, it definitely reminds me of summers past and makes me wonder when the next time is that I'll be enjoying some sweet cotton candy.
Ingredients: Beeswax, Olive Oil, Coconut Oil, Vitamin E Oil, Flavoring Oil
Have you tried this balm from Country Blossom before? What did you think of it?
**Don't forget to enter my giveaway for the new MixStix from ChapStick!**