So...I've kind of lost track of how many Orange Thyme reviews I've done by now, if that doesn't show you how much I love Orange Thyme balms, I don't know what will! I've had these balms for a little while so I apologize for taking so long to review them for you. Don't let that fool you though, it certainly doesn't mean they aren't just as amazing as all of the other Orange Thyme balms I've tried (and I've tried a lot!).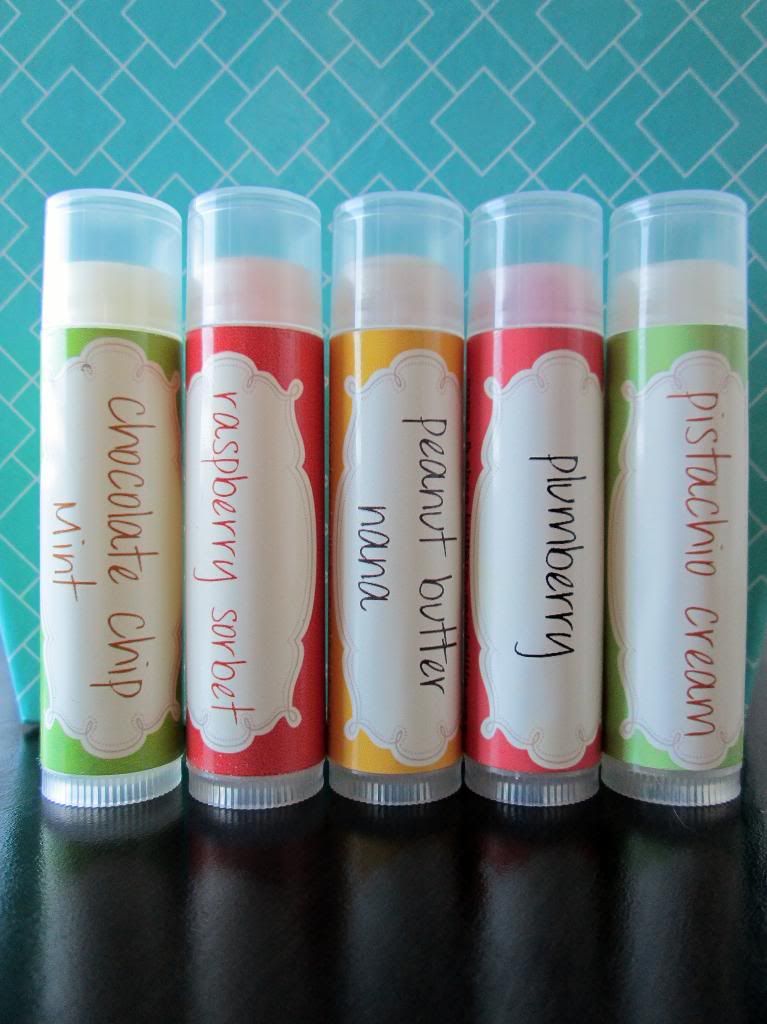 Company:
Orange Thyme
Flavors:
Peanut Butter Nana, Pistachio Cream, Chocolate Chip Mint, Plumberry, and Raspberry Sorbet. The
Peanut Butter Nana
smells exactly like creamy, nutty, and salt peanut butter combined with ripe bananas. One of my favorite snacks in lip balm form? I'll take it! If you're a peanut butter fan you'll like this balm. The
Pistachio Cream
smells absolutely incredible! It smells of that super sweet, slightly nutty pistachio scent combined with some extra creaminess. It smells just wonderful! The
Chocolate Chip Mint
smells exactly like you think it would; sweet milk chocolate combined with cool and refreshing mint. The
Plumberry
smells very interesting, very fruity but not overly sweet. It smells of ripe berries and juicy plum, it's a lovely light fragrance that isn't in your face at all. The
Raspberry Sorbet
smells wonderful! It smells of ripe, tart raspberries with just a little bit of sweetness; this is probably one of my favorite Orange Thyme balms!
Wear:
These balms go on smooth and creamy, and a little goes a long way! You really only need one swipe on top and one on bottom to cover your lips in a lovely layer of balm. I love the creaminess of Orange Thyme balms and the way they make my lips feel, they're just heavenly!
Packaging:
These balms come in your average sized lip balm tubes with delightfully colored labels that reflect the flavor of the balm. Each flavor of the balm is printed in a script that almost looks handwritten. It's very simple, yet leaves nothing to be desired; exactly what you'd ask for in a lip balm label!
Price:
$3.50 per tube or $10 for 3 which both are totally reasonable! This price point makes it very affordable for you to try many different flavors!
Overall
Pros:
Flavors, Wear, Packaging, Price
Cons:
Rating: 5 out of 5 twists. Orange Thyme balms are some of my absolute favorite lip balms ever, there are so many flavors and their consistency is just amazing! If you haven't tried Orange Thyme balms before, you're missing out!
Ingredients: Cocoa & Shea Butters, Candelilla Wax, Natural and Essential Oils, Avocado Oil
Have you tried Orange Thyme balms before? Which flavors are your favorite? If you haven't, what are you waiting for?!