Who's ready for an Aqua Blossom review? It's been a little while since my last one, and I'm a little backed up on Aqua Blossom (I have about 3 more hauls worth of Aqua Blossom balms waiting to be reviewed), so it's about time for another one! Enjoy!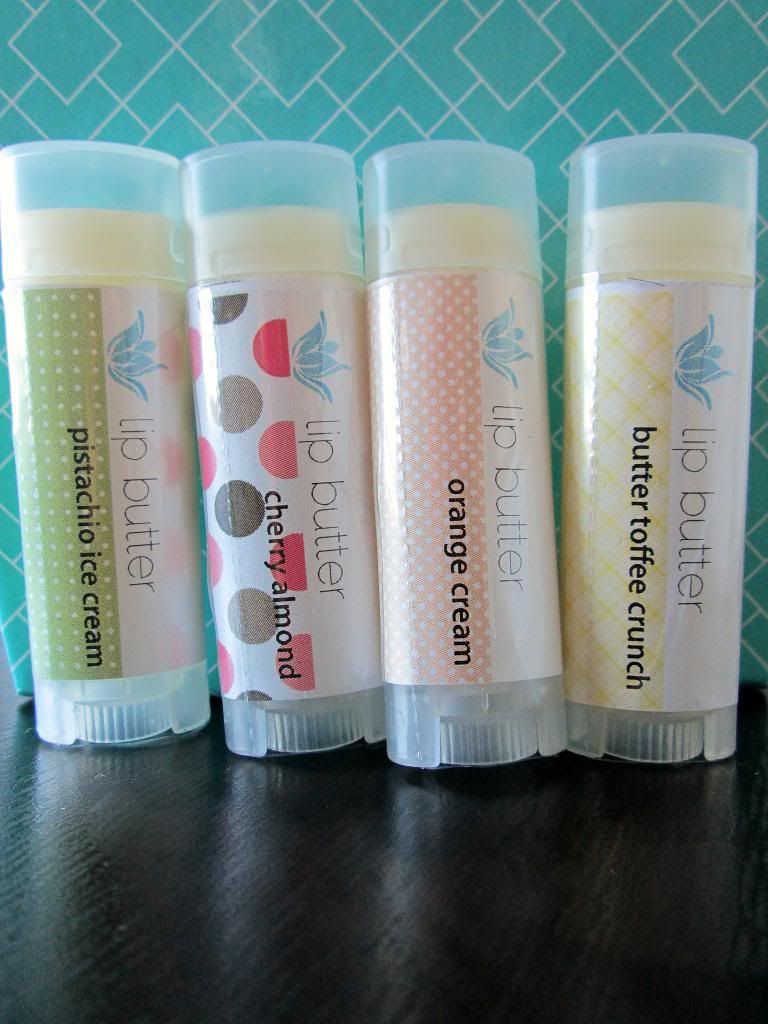 Company:
Aqua Blossom
Flavors:
Butter Toffee Crunch, Pistachio Ice Cream, Cherry Almond, and Orange Cream. The
Butter Toffee Crunch
is definitely a scent I've never tried before. It smells of rich and buttery toffee, it smells SO amazing. This one would be great for Fall! The
Pistachio Ice Cream
smells of sweet and nutty pistachio blended with sweet cream. One of these days I'm going to have to try pistachio ice cream for real! The
Cherry Almond
smells exactly like you think it would, sweet, ripe cherries combined with sweet, nutty almond; yum! The
Orange Cream
has an orange scent that's different from other orange scents. It's more of a mellow, muted orange scent instead of a bright and tangy orange scent. I think that orange scent is what makes the balm interesting and when combined with creamy vanilla, it's wonderful.
Wear:
These balms go on super smooth, they just glide right on. They coat your lips in just the right amount of balm, you only need one or two swipes on top and bottom.
Packaging:
These come in oval tubes with labels that have colored sections to reflect the flavor of the balm. Each colored section has it's own design as well. These balms always look simple and clean, very lovely!
Price:
$3.75 per tube which is a heck of a deal for one of these!
Overall
Pros:
Flavors, Wear, Packaging, Price
Cons:
Rating: 5 out of 5 twists. Aqua Blossom balms are some of my absolute favorite balms and if you haven't tried any yet, you're missing out! Ashley is always adding new flavors, so you have a ton of options to choose from!
Ingredients: shea butter, sweet almond oil, apricot kernel oil, avocado oil, candelilla wax, coconut oil, kokum butter, soybean oil, essential and/or lip-safe fragrance (flavor) oil, vitamin e oil
Which Aqua Blossom balms are your favorite?