I know, I know, it's not August anymore, but can you seriously believe we're almost at the end of September already? Where the heck did all the time go? I hope you're ready for this installment of my lip balm of the month from Country Blossom, there are only I think one or two left since Rob bought this for me for my birthday last year (my birthday is next month). Anyway, let's enjoy these last few lip balm of the month posts, shall we?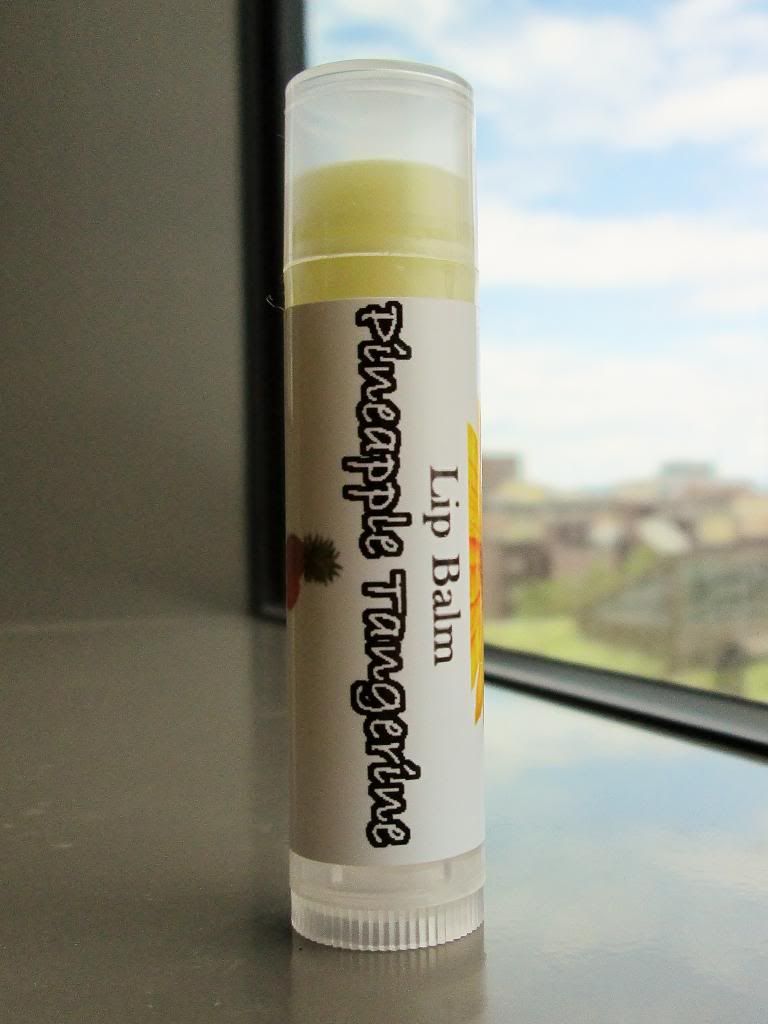 Company:
Country Blossom
Flavor:
Pineapple Tangerine. This balm smells of bright, tropical pineapple combined with sweet tangerines. This is definitely a delightfully fruity balm.
Wear:
This balm, like all Country Blossom balms, goes on smooth and creamy. It glides right on your lips with a wonderful consistency. My lips are left feeling glossy and soft.
Packaging:
This comes in your usual lip balm tube with a white label that has the shop's name in a bright yellow sunflower. Beneath the sunflower is the flavor of the balm followed by a little graphic of what the flavor of the balm is.
Price:
$3 per balm which is a total steal for one of these!
Overall
Pros:
Flavors, Wear, Packaging, Price
Cons:
Rating: 5 out of 5 twists. If you haven't tried Country Blossom balms yet, you should!
Ingredients: Beeswax, Olive Oil, Coconut Oil, Vitamin E Oil, Flavoring Oil
Have you tried Country Blossom balms yet? Which one is your favorite?