Hi everyone! I hope you're ready for another Aqua Blossom review! I can't get enough of Ashley's wonderful balms, in fact, I have a couple more on the way! She has been coming up with great seasonal/holiday balms and I'm super excited to try them! The balms today, though, aren't holiday balms, they're just some super lovely balms from her shop. I hope you enjoy! =).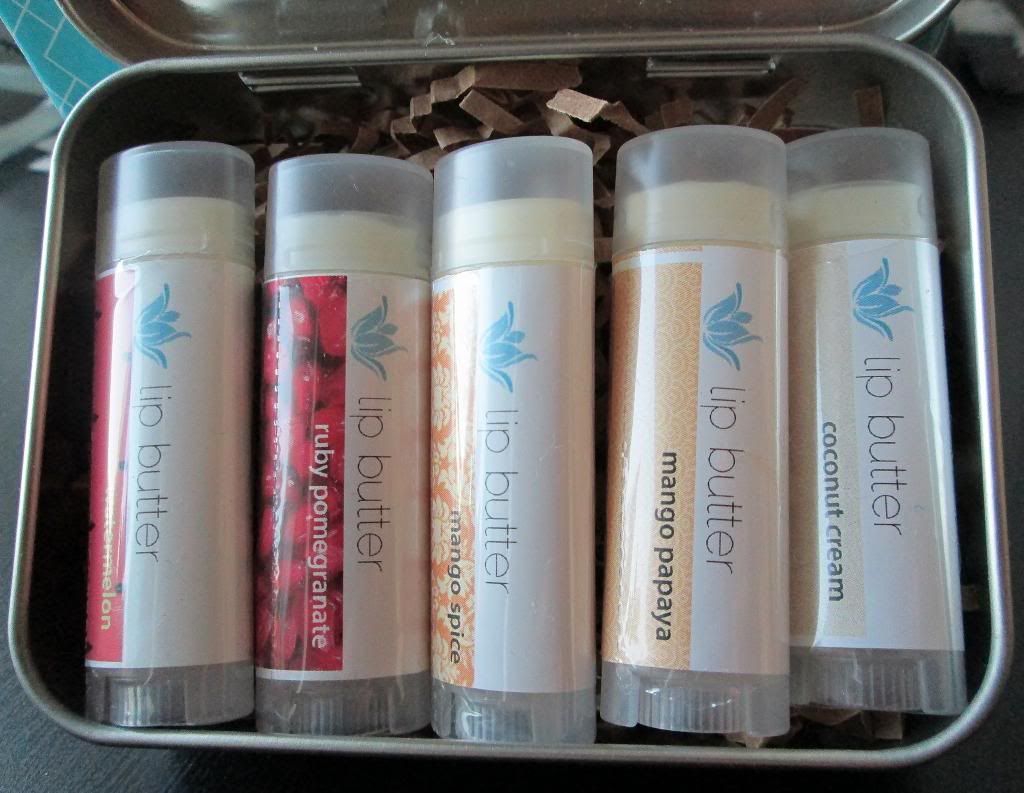 Company:
Aqua Blossom
Flavors:
Coconut Cream, Mango Papaya, Watermelon, Ruby Pomegranate, Mango Spice. The
Coconut Cream
smells just like warm, sweet, tropical coconut and luscious cream. The
Mango Papaya
smells super fruity and tropical, it's one of my favorites! You can definitely smell a blend of both fruits, it smells so delicious. If you like fruity balms, try this one! It's fruity without being overly sweet. The
Watermelon
smells just like my favorite Jolly Ranchers. It's sweet, fruity, and almost candy-like; this one is another one of my favorites. The
Ruby Pomegranate
smells exactly like fresh, tart pomegranate with a little bit of sweetness. The
Mango Spice
smells so exotic, exactly like the Mango Lassi drink. It's a creamy and yogurt-y tropical mango scent with spices. I love this one!
Wear:
These balms go on smooth and creamy! They go on great without being too heavy, yet still thick enough to moisturize my lips and last at least two hours without massively eating and/or drinking.
Packaging:
These come in oval tubes with really neat labels. I always think these labels look sophisticated because they're so clean and simple. Each label has the flavor of the balm as well as a colored section on part of the label that corresponds to the flavor of the balm, each one has a different design.
Price:
$3.75 which is totally a steal for one of these!
Overall
Pros:
Flavors, Wear, Packaging, Price
Cons:
Rating: 5 out of 5 twists. These balms are awesome. I really love all of Ashley's balms, and I love that she's continuously adding new product (okay, not like every single day, but you know what I mean, often enough that it keeps things fresh!). If you haven't tried Aqua Blossom balms yet, you really should! There are so many different kinds to choose from!
Ingredients: shea butter, sweet almond oil, apricot kernel oil, avocado oil, candelilla wax, coconut oil, kokum butter, soybean oil, essential and/or lip-safe fragrance (flavor) oil, vitamin e oil
Have you tried these Aqua Blossom balms before? What did you think of them?