Hi everyone! I'm trying to review a lot of my Autumn/Fall balms before Fall passes so that you have the chance to buy them and use them before the season is over! Fall always seems to go by way too fast for me, I wish it would last a few months longer, it's definitely my favorite season. Anyway, I feel like these balms are pretty great for Fall, and also great for year round use!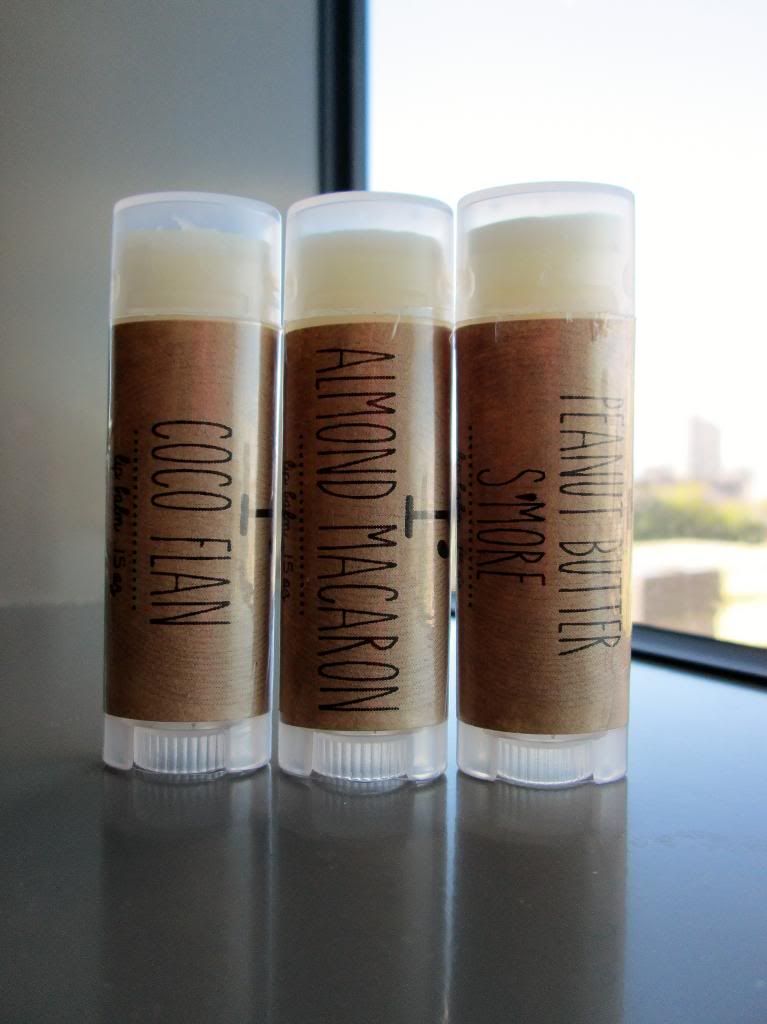 Company:
Ripe Shop
Flavors:
Almond Macaroon, Coco Flan, and Peanut Butter S'more. The
Almond Macaroon
has the most decadent and yummy sweet almond scent. It has a buttery, sweet pastry scent that combines with the sweet almond scent and absolutely makes my mouth water. The
Coco Flan
smells of creamy tropical coconut and slightly of sweet caramel. The
Peanut Butter S'more
smells absolutely delicious! It smells of milky chocolate, creamy peanut butter, and fluffy marshmallow. Seriously, the next time I make S'mores I'm going to try adding peanut butter to it. I don't know why I never thought of that before!
Wear:
These balms go on so smooth and creamy! They really just glide across your lips and sink in to make your lips feel super soft and smooth.
Packaging:
These come in oval tubes with gorgeous craft paper labels. I love the change in labels, they really make them feel a bit more rustic and just adds more charm to these already super lovely balms. Each label has the flavor of the balm right on front so there's no guessing as to which balm you're reaching for.
Price:
$4 per tube which is definitely worth it for one of these balms!
Overall
Pros:
Flavors, Wear, Packaging, Price
Cons:
Rating: 5 out of 5 twists. I really can't get enough of Ripe Shop balms, there are so many unique flavors to choose from and they just go on like a dream. If you haven't tried them yet, you're missing out!
Ingredients: Sweet Almond Oil, Coconut Oil, Beeswax, Avocado Oil, Cocoa & Shea Butters, Vitamin E, Flavor
Have you tried Ripe Shop balms yet? Which ones are your favorites?