Happy Saturday, everyone! I hope you're having a lovely weekend! Today we're just trying to do as much as we can, and trying to get all the last minute details ready on our gifts. I just love gift giving! (My friends usually say I win Christmas because I usually give the best gifts...not to brag or anything.) Anyway, today I wanted to share with you my December
Birchbox
which has a lot to live up to since
my November Birchbox
was just phenomenal. Compared to that box, this was kind of a downer, but there were still some definite winners in this box!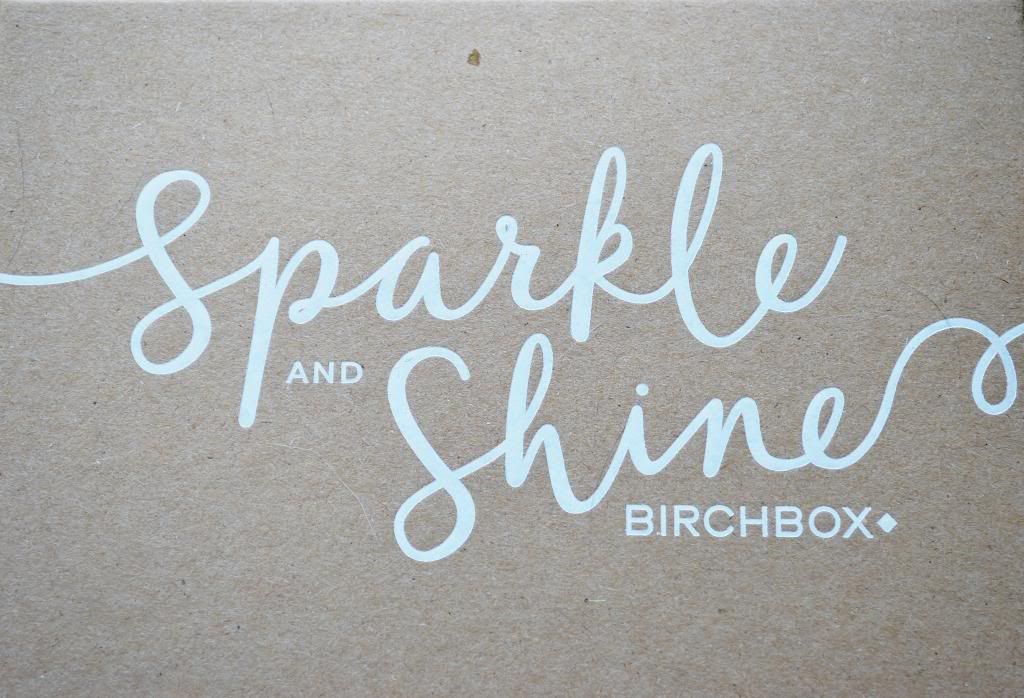 December's box was called Sparkle and Shine.
Products in this month's box:
full size Color Club Nail Polish, sample size of Kat Burki Hand Therape Lotion, sample size of rahua conditioner, one tube of Sumbody lip balm, and one twistband hair tie.
Color Club Nail Polish in Top Shelf:
I haven't yet tried this polish, but it is a gorgeous color that I would normally never purchase myself. It is a metallic, semi-shiny copper color. It's definitely a color I've never worn on my fingers before, but I think this holiday I may try it out! A full size bottle of this is $8.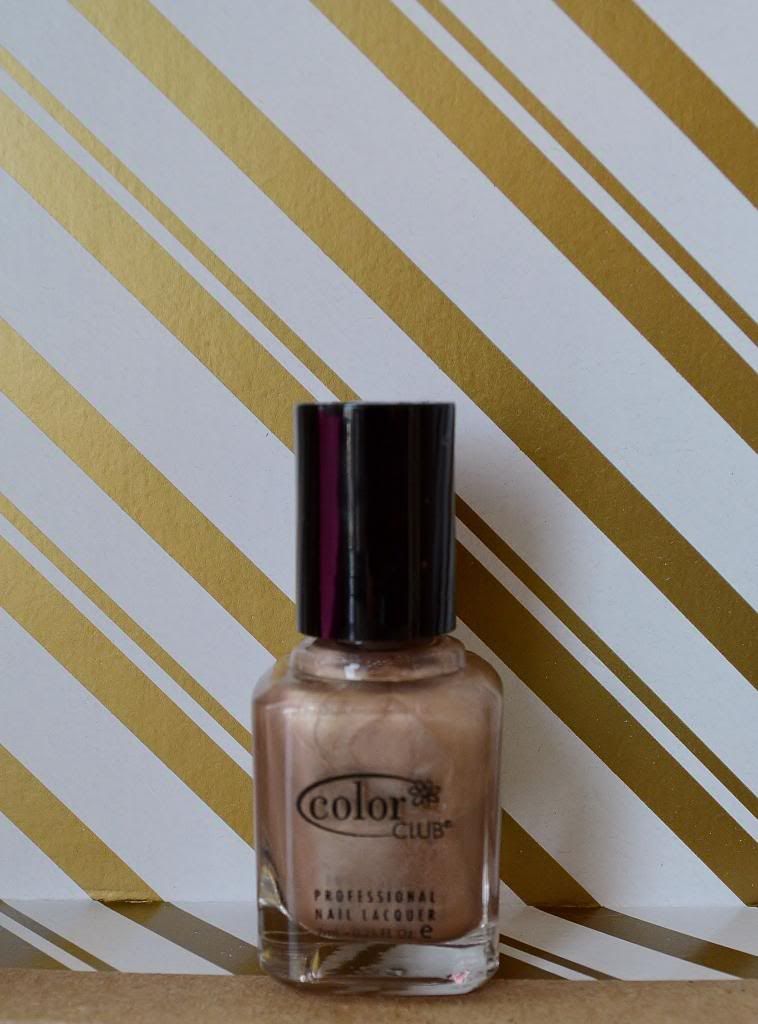 Kat Burki Hand Therape Lotion:
One odd thing about this lotion, when I smell it right out of the jar (which is adorable by the way) it smells like cleaning supplies, and not the good kind! It almost turned me off completely from using this product. But then I figured, if I hate it I can just wash it off, so I tried it. And guess what? I loved it! This made my hands feel just amazing. They felt soft almost immediately and made any cracked and dry parts nonexistent! It also absorbed quickly into my skin and that bad smell I first detected? Nonexistent! It actually has a very light, clean, and fresh scent. If you're not a huge fan of fragrant lotions, this may be a lotion you want to try. It has a really thick consistency and is just what I've been looking for this year since it is crazy dry in our apartment. A full size of this is $42. I may have to save up for this one, $42 is a lot for me to drop on a hand lotion.
Rahua Conditioner:
Okay, this has got to be my favorite thing from this box. I absolutely LOVE this conditioner. I only wish I had had it before I cut off all my hair. It would have made my long hair look gorgeous! To be honest, I've hated my hair since I cut it. I think it looks awful and I can't do anything with it and I just regret cutting it. But after using this conditioner, I totally love my hair! It makes my hair sleek and smooth and super shiny, I usually just have super straight hair, but this just makes my hair beautiful! Even Rob commented one night saying that my hair looked so pretty which really means a lot since he doesn't usually notice anything. This conditioner also smells really great, like rosemary and toasted coconut, which seems like a really odd combination, but it works and just smells incredible!This conditioner makes me love my hair again and I haven't even liked it in almost a month. A full size bottle of this is $34 and I will probably splurge on it when my sample runs out.
Sumbody Lip Balm in Ginger Jasmine Vanilla:
This balm has such a lovely, calming scent. It reminds me of a balm I had when I was younger. The scent is just wonderful and the balm goes on smooth and creamy. I'd really like to try a few more of their balms. They sell a set of four on Birchbox for $32 which makes the balms out of my price range, although two of the balms in the set are lip tints. Lip balms on the
Sumbody website
sell for about $7 a piece which is still out of my price range unfortunately =(.
Twistband Hair Tie:
I've been so curious about these hair ties. I've seen them all over, but I've only been using the usual black hair ties. I was really surprised that this hair tie worked so well. It's also fancier than my usual black hair ties so I'll definitely be using it to add a little something different to my ponytails and braids. It does actually hold my hair securely and since it's wider than my usual hair ties, it won't leave a crease mark in my hair when I take it out! A set of six will cost you $10-12.
Overall I liked this box, and two of the items (nail polish and lip balm) alone cost more than the $10 I paid for the box so I'm happy. I like being able to try products I would never try on my own. I think my November box was still my favorite though!
Are you a Birchbox subscriber? What did you think of your December Birchbox? If you're not a subscriber and would like to subscribe, please use my referral link here.