Hi everyone! I've been dying to tell you all about these magnificent balms for a while now. I just kept putting them on the back burner to review other balms, but I didn't want to wait any longer. These are probably my absolute favorite balms from the Maybelline Baby Lips lines.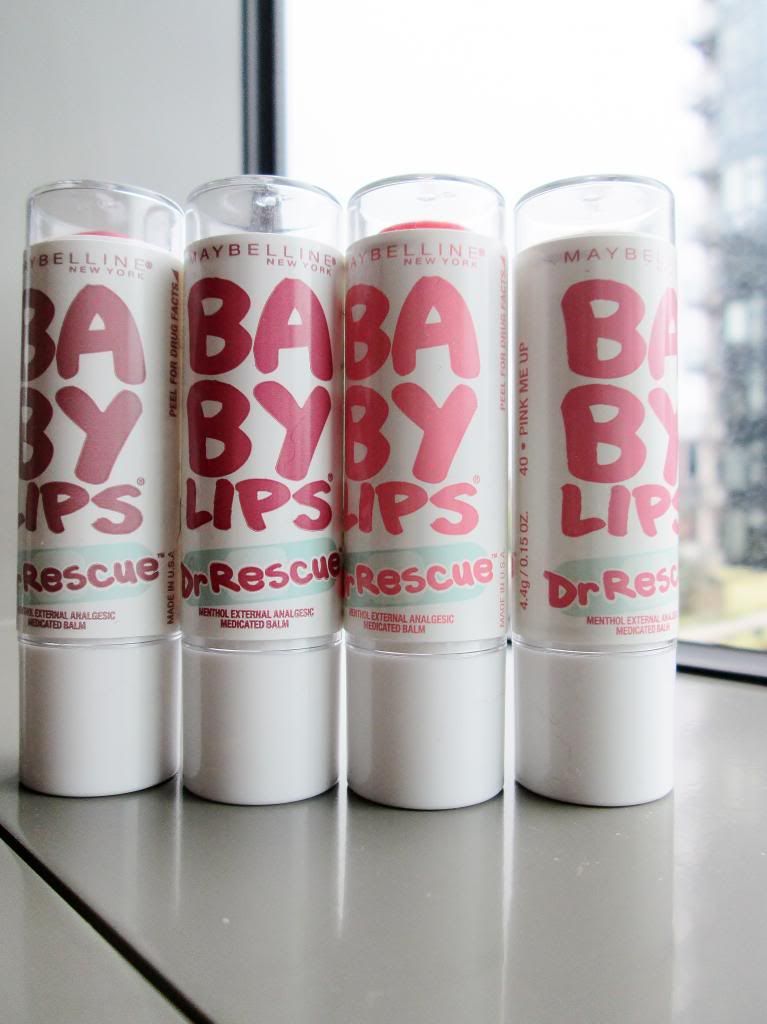 Company:
Maybelline
Colors:
Berry Soft, Soothing Sorbet, Pink Me Up, and Coral Crave. I believe there are two other balms in this line, but one I think was clear and the other was a peachy color that I didn't think would look good on me. The
Berry Soft
is a light pinky/purple color, it's probably my favorite out of the bunch. I use it all the time! It kind of reminds me of a lilac or orchid color, a mix of pink and purple. The
Soothing Sorbet
is a muted red shade, like a light red (not pink). The
Pink Me Up
is a lovely light pink color, almost a little peachy on my skin. The
Coral Crave
is the lightest of the shades, it's a very light coral shade.
Wear:
All of these colors go on sheer and are somewhat buildable, some days I want some extra color so I put on a few more coats. Each of these is perfect for everyday wear. I usually put some on before heading out, whether it's errands or date night. I honestly cannot recommend these balms enough. They go on smooth and evenly, I sometimes get some outside of my lips but it's an easy clean up. These aren't slick or creamy, but a nice semi-firm consistency. These do have menthol in them so they are a little tingly and have a cooling sensation. The menthol should make these balms drying, but I haven't found them to be so. The color also lasts about an hour or two, but by then I've usually eaten or had a drink of something which wears away the color.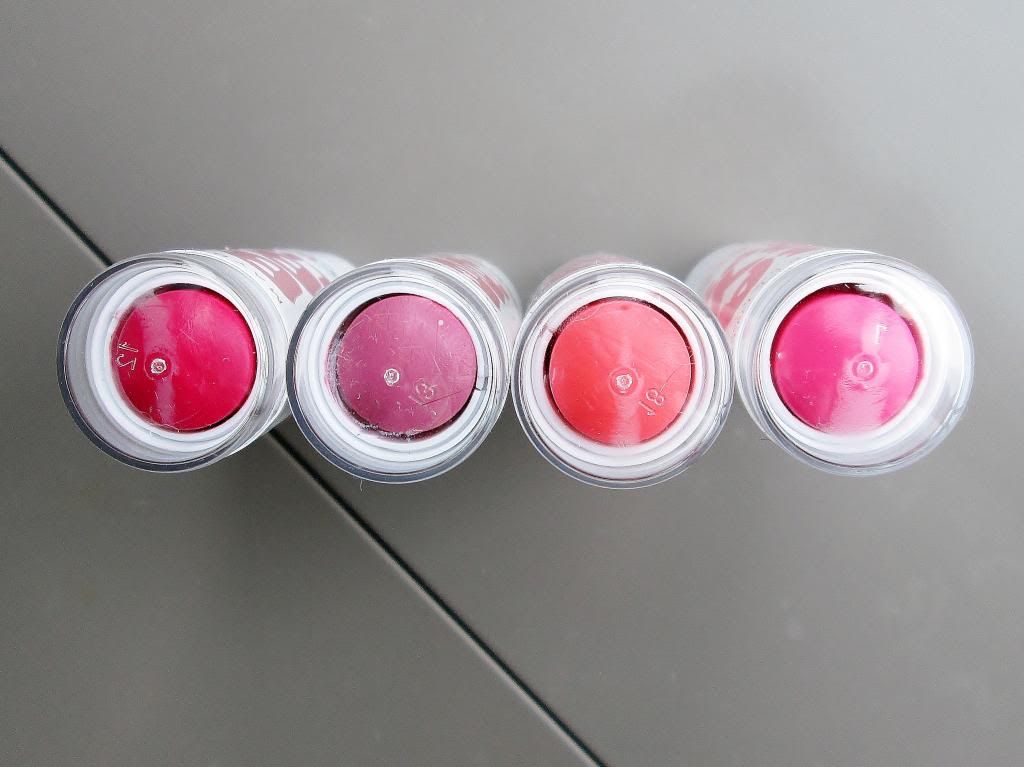 From right to left: Soothing Sorbet, Berry Soft, Coral Crave,
and Pink Me Up
Packaging:
These come in chunky white tubes. I say chunky because they're a little bigger than your average sized lip balm tube, but they aren't as big as jumbo lip balm tubes. The weight of the balm is the average weight (0.15oz). The caps on these balms are long and the tops are clear so you can easily tell which color you're reaching for if you store them standing up. The labels also have "Baby Lips" printed in the color of the balm which makes it easy to tell them apart.
Price:
I think I paid a little less than $4 each for these and to me it was worth it. These are lip tints which usually cost a little more than a tube of lip balm.
Overall
Pros:
Colors, Wear, Packaging, Price
Cons:
Rating: 5 out of 5 twists. I really love these Dr. Rescue Baby Lips! If you've been eyeing them, you should definitely try them! These are the only Baby Lips that I've used for months and months and the only ones I always keep in my makeup bag.
Have you tried these Baby Lips balms yet? What did you think of them?