Happy Monday, everyone! I hope your week is off to a wonderful start! I'm trying to start each Monday being super productive to set the stage for the rest of the week! I'm already loving this new year, are you? I'll cut the chitchat short, I just saw that the sun is out now when today was supposed to be cloudy, and I want to get in a run before I lose it. Here are the balms in this week's Mini Monday installment: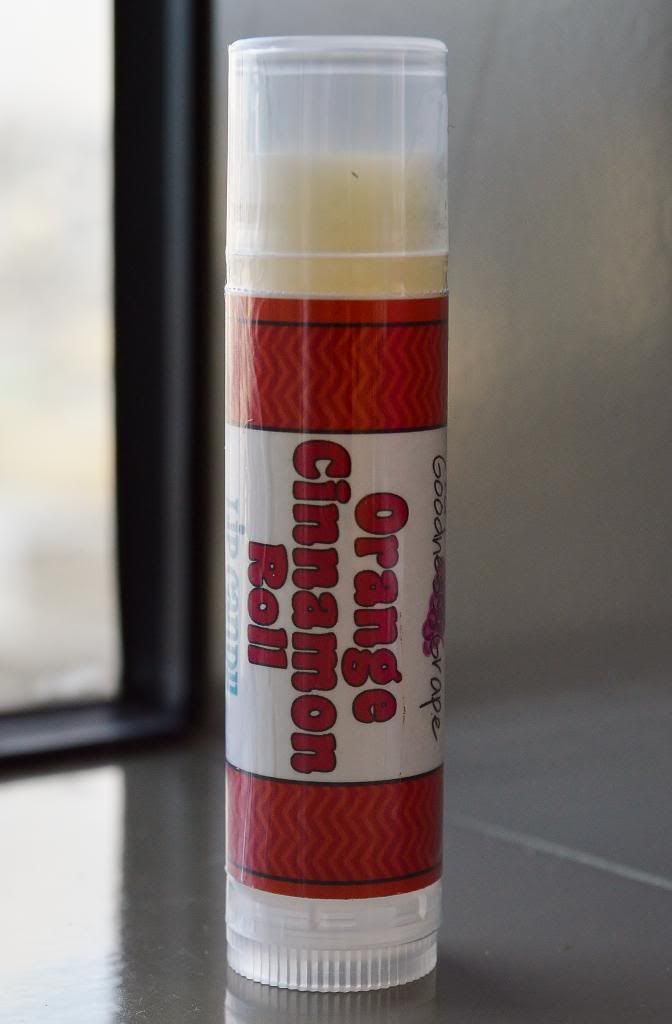 Holy deliciousness. This balm is incredible, it smells like warm spicy cinnamon rolls with just the perfect amount of orange. I love this balm because it has tons of cinnamon scent to it, I loovveee cinnamon!
This balm smells super light, but it's still fruity. It's a lovely combination of tart kiwi and sweet strawberries.
This is a scent I'm not super familiar with, I see it everywhere but haven't tried it before. This has a clean, herbally and minty scent (duh), it reminds me of some salves my parents used on us when we were kids. It also kind of smells like Vaporub to me which is okay because I love the smell of that stuff.
Have you tried any of these balms yet? What did you think of them?
**Don't forget to enter my giveaway for lip balm and an Etsy giftcard here!!**