Hi everyone! Happy New Year! Can you believe it's 2016 already?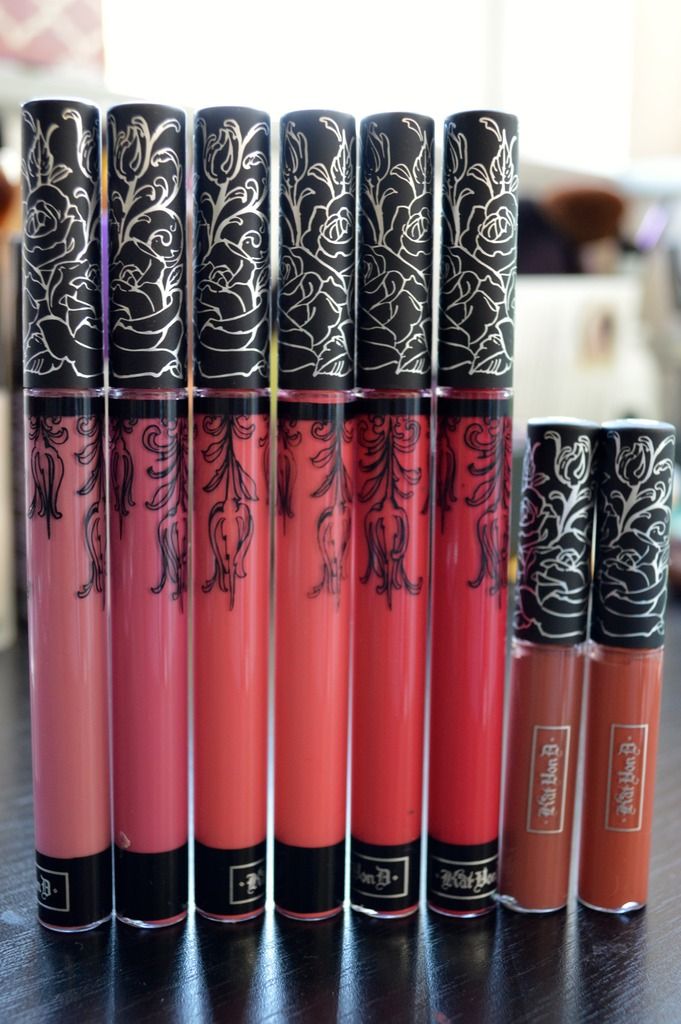 This is my first review after ~2 years of being away, so I might be rusty! It's also different from my usual reviews as it's not lip balm, but rather a review on liquid lipstick! This past summer I absolutely fell head over heels for liquid lipstick. I have to have it ALL! I've always loved lipstick, but I think I love liquid lipstick even more. Also, please bear with me here, I am super self conscious about posting pictures of my lips and felt so awkward while taking these photos. As many of you may have noticed, I don't really swatch colors aside from on my arm/hand, so there will definitely be some trial and error on my end as we move in this new direction. Anyway...I have a LOT of liquid lipstick from Kat Von D, so I thought I'd split up my reviews based on shades. First up, some of her shades of pink and some of her neutrals!
Company:
Kat Von D
Shades: Lolita, Lolita II, Lovesick, Mother, Beloved, Jeffree, Berlin and Bachelorette. Lolita is a great skin-tone neutral color (well if your skin tone is similar to mine at least), it's a cult favorite and I see why! I love wearing this when I want to look like I'm wearing nothing at all. This color on Sephora is described as "chestnut rose". Lolita II is the newest installment to the Everlasting Liquid Lipstick line and is described as "terra cotta nude" which I totally get! It's more burnt orange-y than Lolita and on my skin tone shows up more pinky/orange. This is another great neutral color which I'd imagine would look great on many skin tones! Lovesick is one of my most worn colors out of the pinks/neutrals. It's one of the lightest pinks, not too vivid, but when my summer tan is in action, this lipstick looks much brighter. This one is described as a "mauve nude" and I'd say that's pretty spot on, although sometimes on me it looks like a muted baby pink. Mother is described as a "dusty mauve pink" and I definitely think that's what this color looks like. This is one of my newer shades and I haven't been able to wear it much yet, but nevertheless it's a pretty gorgeous pink color. Unfortunately, on my skin Beloved and Jeffree show up as almost the exact same color. (I actually couldn't tell the difference when I was looking at the pictures except for the change in time stamp as I was swatching!) Beloved is described as "soft coral" and Jeffree is described as "hot pink", but as I said before, these look the same on my skin. The only thing that I would note is that Beloved is slightly softer in color than Jeffree. Berlin is one of my absolute favorite shades! It's described as a "warm rose" and I would agree, this color is a pretty vivid rose pink. This is one of my go-to lipsticks when I don't feel like wearing my usual purple or red, but still want my lips to stand out. Bachelorette is described as "dark reddish fuchsia" which is accurate. This is most certainly the most red out of the bunch without stepping over completely into the shades of red that this line carries as it is still a very pink shade.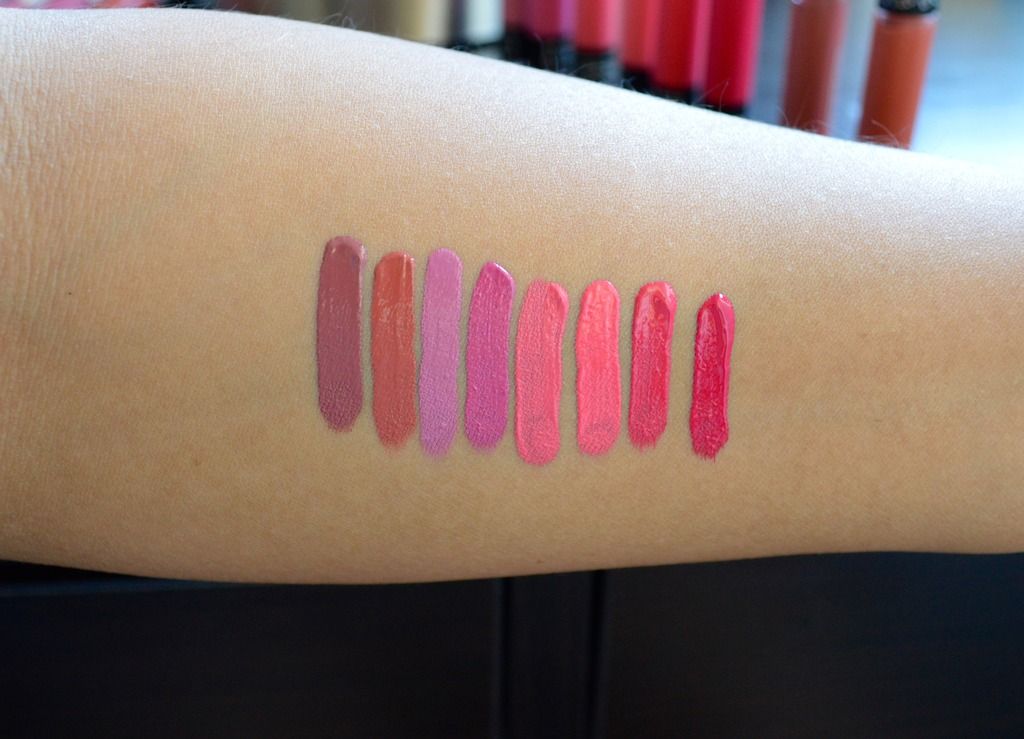 From left to right: Lolita, Lolita II, Lovesick, Mother, Beloved,
Jeffree, Berlin, Bachelorette
Wear:
These go on very easy and with great coverage! There's a bit of a learning curve when switching from regular lipstick to liquid lipstick as liquid lipstick basically sticks anywhere you want (and don't want) it to be. So when first getting used to liquid lipstick it can be frustrating if you accidentally put it where you didn't mean to (i.e. smudges and attempting to fix them will sometimes leave behind faint marks). With all that being said, once you have a handle on them, they go on wonderfully! I usually only need one coat to get perfect coverage, on the rare case I need two, but it will last for hours and hours! If you guys remember, I eat and drink a LOT and very frequently, so lipsticks or lip color of any and all kinds don't last too long on me, but these will last at least 4 hours (which is generally when I need to eat again). If I don't eat anything too greasy, the lipstick lasts for 6+ hours. I should also mention that these dry down to a matte finish which could be drying (almost all mattes are drying), but I've managed to keep up a good lip care routine lately so I can wear liquid lipstick all day every day and not have dry lips. ALSO, I should mention I use a universal lip liner whenever I wear lipstick which could affect how long my lipstick lasts, but honestly with these ones I don't think it's by much. It's more to keep it from feathering and moving around my lips.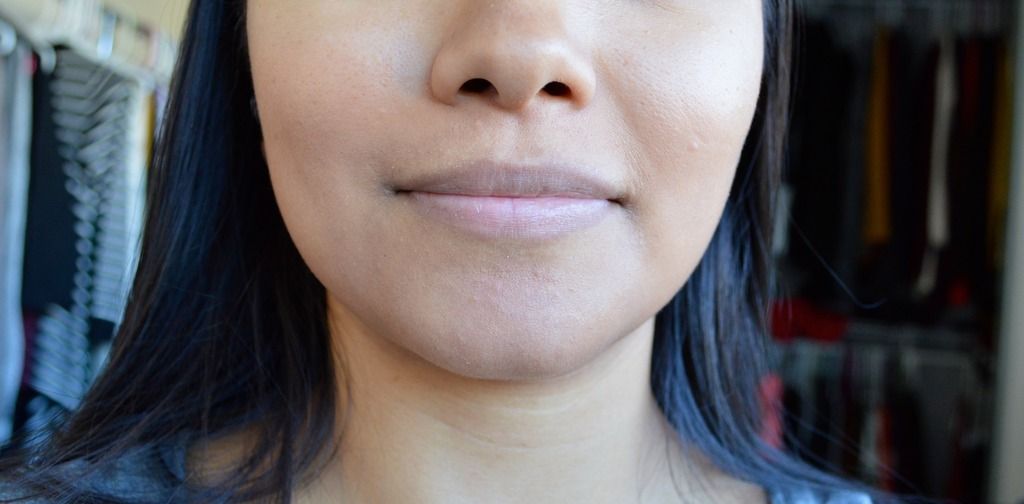 Bare Lips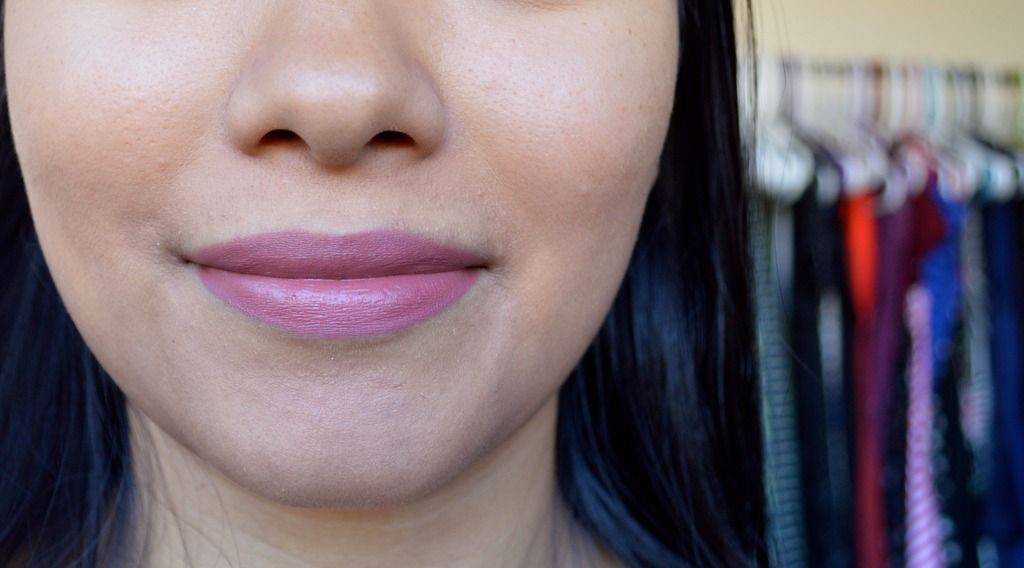 Lolita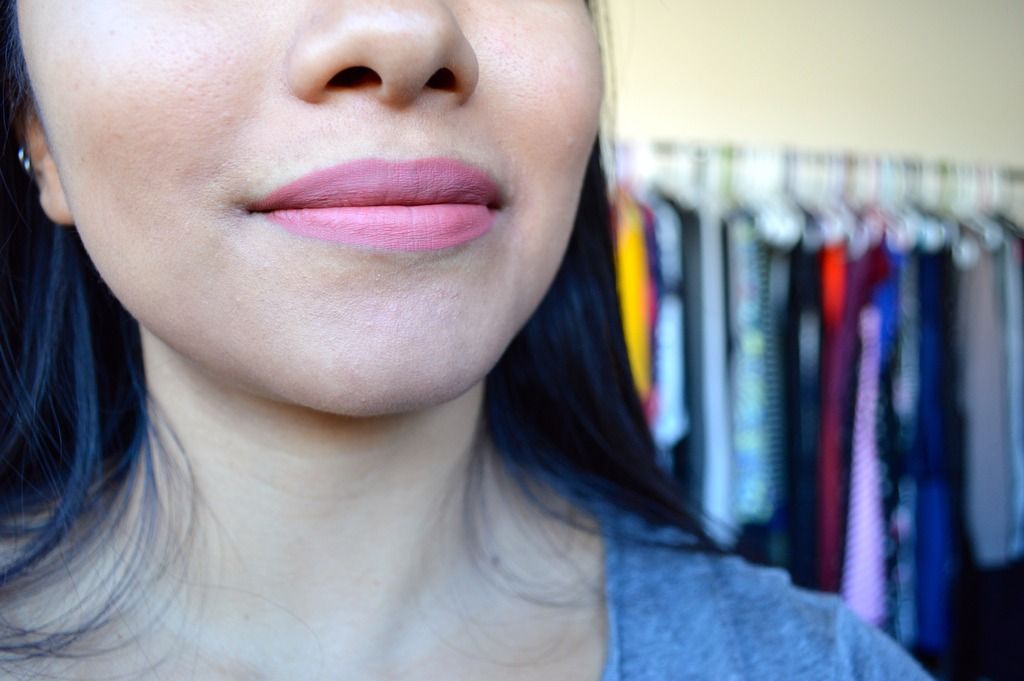 Lolita II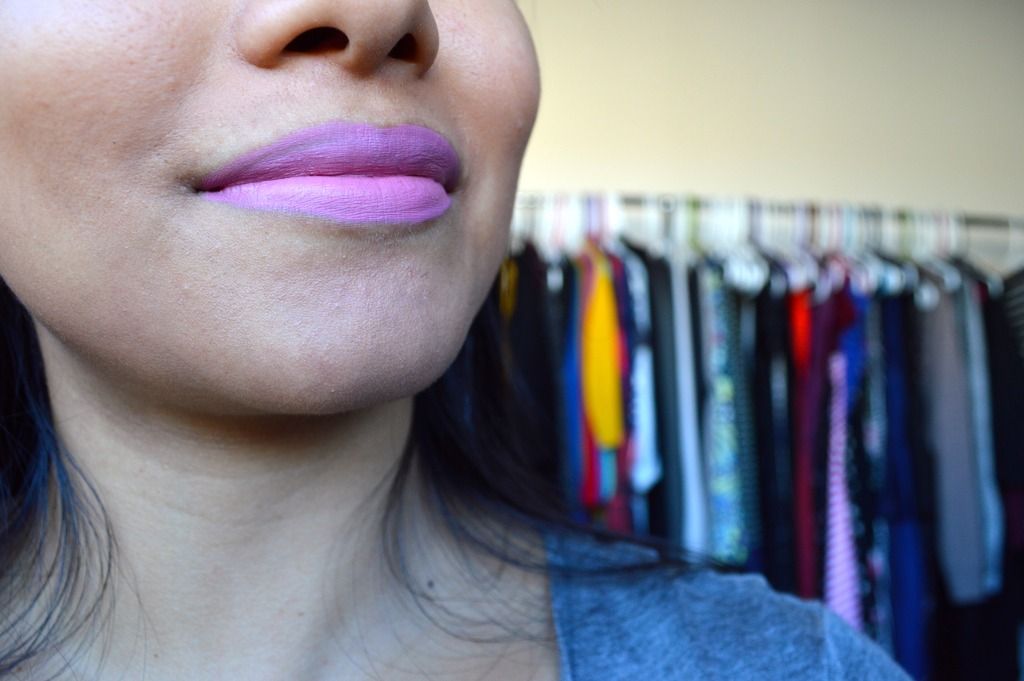 Lovesick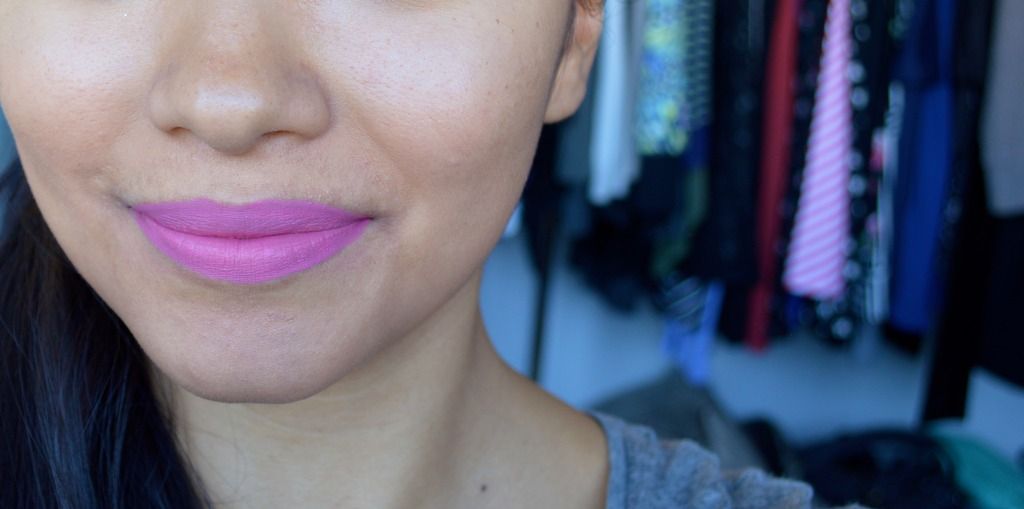 Mother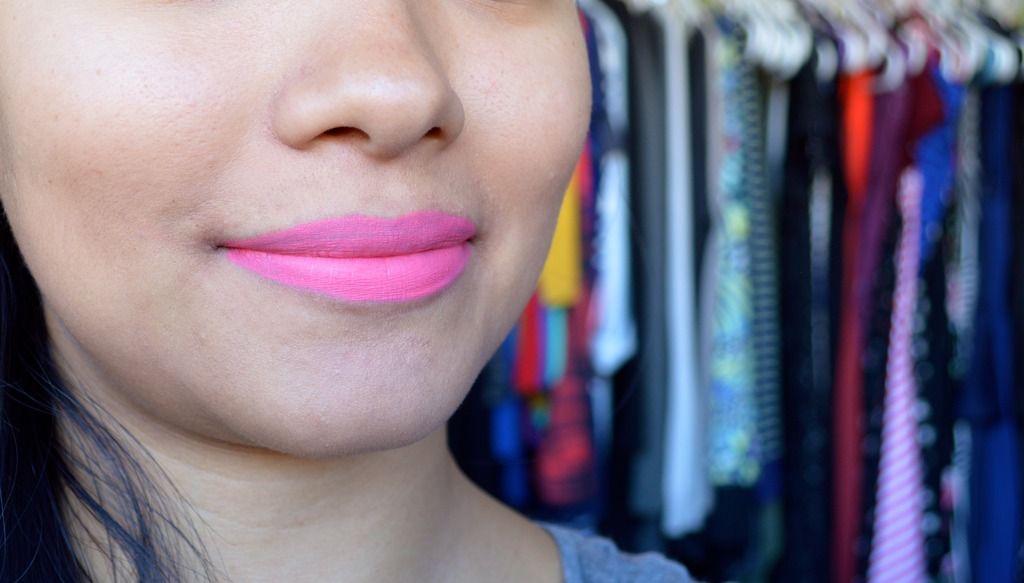 Beloved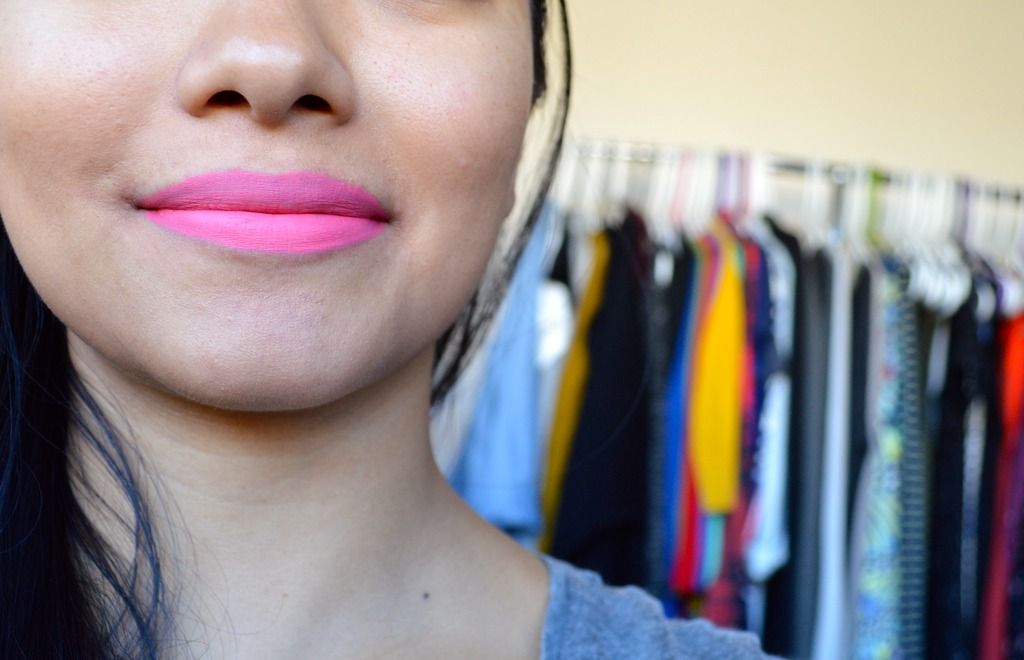 Jeffree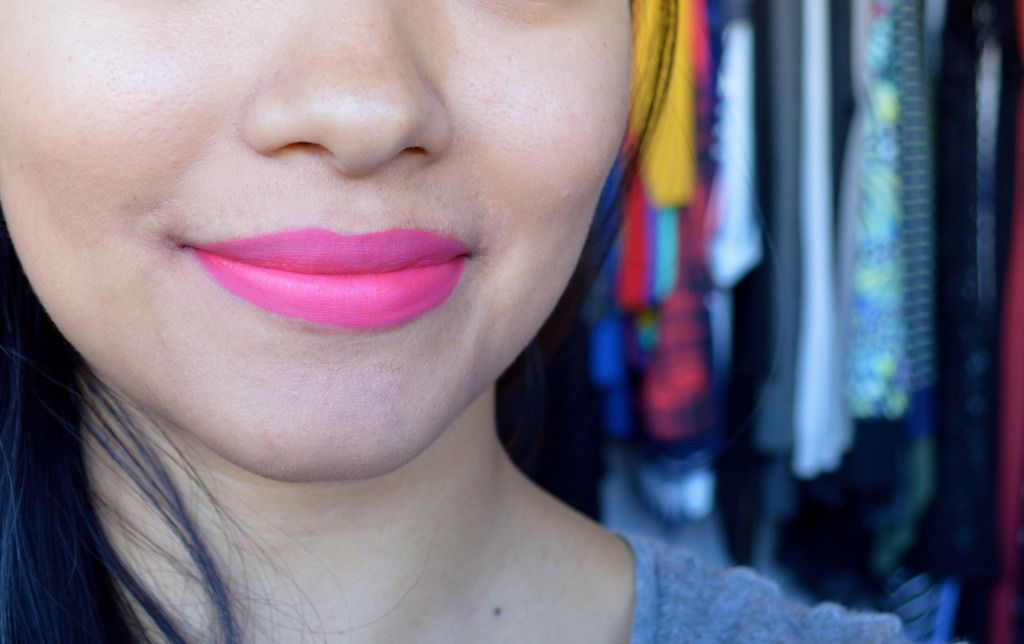 Berlin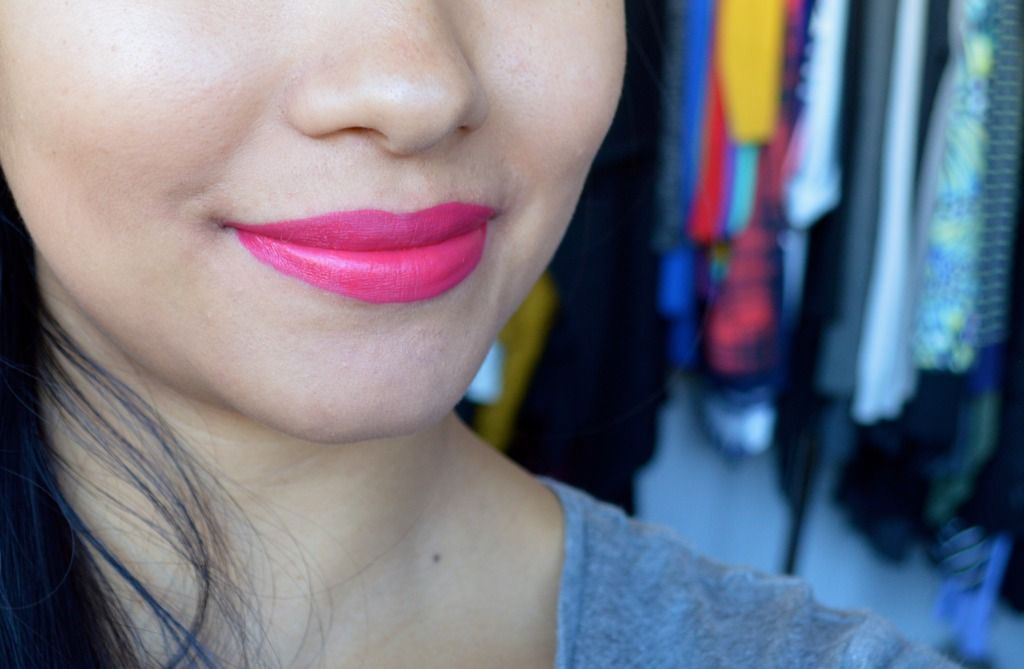 Bachelorette
Packaging:
These come in tubes similar to what you'd see lip gloss come in and have a doe foot applicator (similar to lip gloss). You can see the color of each lipstick through the tube which is great for picking out just the right shade you want (or comparing two or three shades to find just the perfect shade for the day).
Price:
$20 each, which I think is a great deal for these! Sure you can find some that are cheaper and some that are more expensive, but I think these are a great middle ground! For the quality and variety of colors, I'll gladly pay $20!
Overall
Pros:
Variety of shades, price, wear, packaging
Cons:
That I don't own every single shade and that there aren't even more shades for me to get my hands on!
Rating: 5 out of 5 twists (should I change this to tubes for lipsticks?)
Thanks for bearing with me on this review you guys! I hope you enjoyed the swatches and found this review useful. Please leave any feedback you may have for me in the comments so that I can improve! I was (am) super self conscious about my swatches and lipstick application, but hopefully with time I can gain some more confidence!